International Women's Day (IWD), originally called International Working Women's Day, is celebrated on March 8 every year. In different regions the focus of the celebrations ranges from general celebration of respect, appreciation and love towards women for their economic, political and social achievements. Today, ASEC would like to acknowledge what Catholic sisters in Uganda are doing to reduce domestic violence and empower young women and girls at their annual Princess Conference.
Princess Conference Empowers Young Women and Girls
Bishop Sanctus Lino Wanok of Nebbi Catholic Diocese has stressed the need for action on domestic violence and has extended the same call to the Sisters working with the Ministry to join in preparing the girls who are heading for marriage in curbing the scourge of domestic violence. He further encouraged them to embrace the beauty of womanhood. This call was made during the annual Princess Conference, held in Nebbi Catholic Diocese.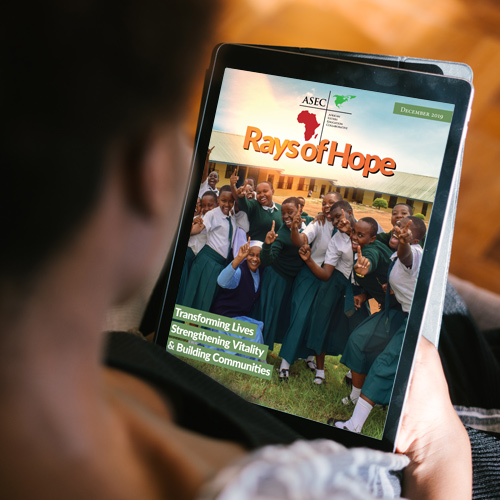 Read Rays of Hope
Learn more about Catholic Sisters transforming poor, rural communities across Africa in our FREE Rays of Hope ebook.
Read It Now »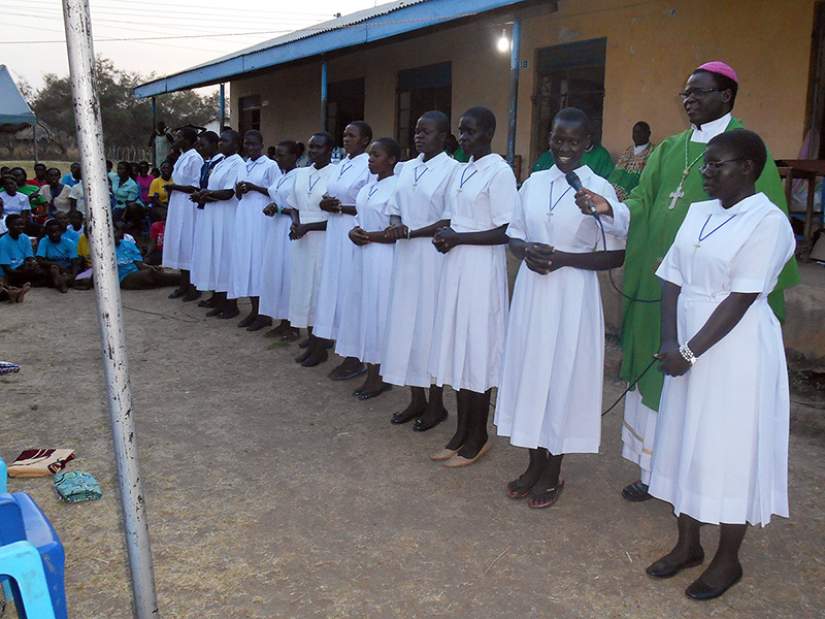 More than 250 young women came from different parts of Gulu Ecclesiastical Province, Kampala, Hoima and Democratic Republic of Congo to attend the annual Princess Conference, held in Nebbi Town Secondary School in Nebbi Municipal Council. The theme of the Conference was "Be Merciful as your Heavenly Father" Lk:6:36. The Conference was held from the 15th to 22nd January 2017. It attracted girls between the ages of 12 to 35 years old.
The girls during the January Conference were prepared with appropriate teaching for family life vocation. The girls were taught about how to effectively manage role as mothers within the family such as preparing meals, hygiene, discipline and other affairs within the home.
As the church dedicates her efforts to strengthen and build the Family which is the first Church; dedicating this year as the year of Family, the issue of domestic violence is also being addressed by the World of Princesses Ministry.
The issues that are addressed during these conferences include
God's love for each individual girl
the beauty of womanhood
the wounds of womanhood
the beauty of sexual purity
the value of education to a girl-child
the value financial freedom
tips to financial freedom and many others.
After attending these conferences over 2000 girls have committed their lives freely to live a chaste. Others returned back to sacramental life, More than 10 girls have joined religious institutes. Other girls have become good managers of their finances while others begun small income generating activities, and are funding their own basic needs.
Since its inceptions in 2013 by Rev. Sr. Irene Lucy Onyai, LSMIG, the girls' conference has touched the lives of many girls and is spreading like fire. We have so far had four girls conference in Nebbi Catholic diocese and still going on. Next year we hope to introduce handwork and crafts making as additional content to empower girls to financial freedom.