ASEC: Our Team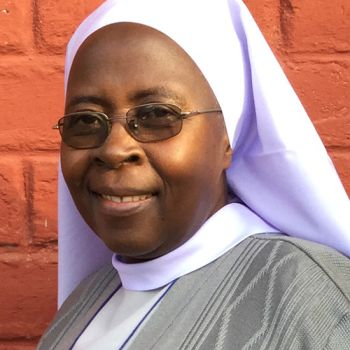 Sr. Hellen Anthony Bandiho, STH, Ph.D.
ASEC Board Member, Former Visiting Scholar - Tanzania



Sr. Hellen Anthony Bandiho, STH, Ph.D. is from Tanzania, East Africa and belongs to the international congregation of the Sisters of St. Therese of the Child Jesus (STH). She is a member of her congregation's leadership team where she is responsible for fundraising and has an impressive record of service, sitting on many committees and boards.

Sr. Hellen received her BS in Business and her MBA from Edgewood College in Madison, Wisconsin. She earned her Doctorate of Education: Educational Leadership from Duquesne University in Pittsburgh, Pennsylvania.

She has over 15 years experience leading and teaching in a higher education setting. She was the Director of St. Augustine University in Tanzania where she also taught management and leadership courses. Sr. Hellen is the author of numerous publications relating to educational leadership.

Sr. Hellen is also the fourth recipient of the Visiting Scholar Fellowship at Georgetown University's Center for Applied Research in the Apostolate (CARA). While at CARA, Sr. Hellen will pursue research titled, Women Religious in Tanzania: Effective Evangelization in Modern Society. The main question she seeks to answer with her research is "How can the sisters be prepared, beyond formal education, to address spiritual and social needs of the youth today?"

Read more...
Contributions