ASEC: Our Team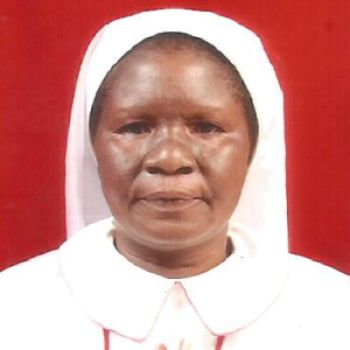 Sr. Rose Jane Adiero, SHS (RIP)
Former ASEC Country Director - SouthSudan



Sr. Rose was born on 17th January 1960 in Kampala, Uganda where the parents lived then. In 1972 Rose together with her parents returned to Palotaka in Sudan where she continued with her education. She joined the Sacred Heart sisters in 1978, had her formation and made her first profession on 1st January 1986 in Moyo in Uganda. On 1 January 1992 She made her perpertual profession in the Archdiocese of Khartoum.

Sr. Rose had a BA and MA in Education from Catholic University of Eastern Africa in Kenya. Most of her years were spent in teaching and ministering to the youth. From 2013-2016 she was Provincial Superior of the Sacred Heart Sisters in both South Sudan and Sudan.

Until the time of her death, Sr. Rose served as the ASEC Director in South Sudan, where she coordinated the SLDI and HESA programs in country.

On 3rd January 2017, Sr. Rose was coming from Palotaka to arrange for a new academic year and was in a serious motorcycle accident. She was rushed to Gulu Independent Hospital and then transferred St. Francis Hospital Nsambya in Uganda where she was hospitalized until her death​ on 25th March 2017.

ASEC was represented at the funeral by Sr. Lina Wanjiku, ASEC East African Director and Sr. Mary Germina Keneema the ASEC Uganda Director. They, on behalf of ASEC, conveyed Condolences to the Members of the Congregation of the Sacred Heart Sisters and other mourners. In a speech composed and written by Sr. Lina and Sr. Keneema, Sr. Rose was described as a hardworking and very diligent Sister.
"Every day she worked as it was her last day. The growing ASEC Programs in South Sudan really needed somebody creative and selfless, like Sr. Rose, so as ASEC Family, we are very sad because we have lost an implementer and visionary Leader. Sr. Rose was very instrumental in rolling out ASEC new programs in South Sudan," they said.