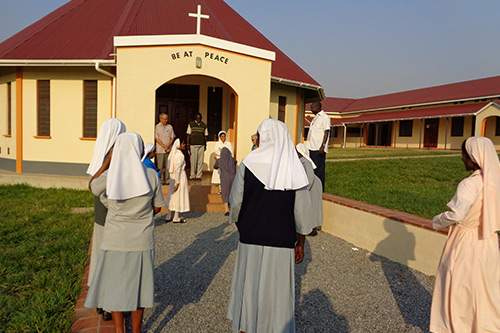 Posted on Mon, Feb 27, 2017
In a GSR article, Sr. Jane Wakahiu reflects on her site visit to South Sudan in December 2016.
Article Submitted by:
Sr. Jane Wakahiu LSOSF, Ph.D.
Director, Catholic Sisters Initiative Conrad N. Hilton Foundation
Keep Reading...
Morality and Education
Sr. Elizabeth reflects on the importance of educators being role models to their students and why values and morality should be taught in schools.
The SLDI program: a tool for transformation for sisters in Malawi.
Confidence and skilled gained through the SLDI program have transformed the lives of many sisters in Malawi.
The true mark of great leadership is what happens after the leader leaves the scene
Sr. Yvette's SLDI training made her realize it was not too late to start raising the next generation of leaders.
Education is the key to eradicating poverty in Africa
In this reflection of the International day of Family, Sr. Veronika discusses how providing high quality education from the family level to higher institutions can eliminate poverty in African societies.
A session on human trafficking helped to save my niece's life
I would have never known about human trafficking without attending a session prepared by our ASEC Coordinator in Malawi last year. Because of this knowledge, some girls have been rescued from this horrible fate.