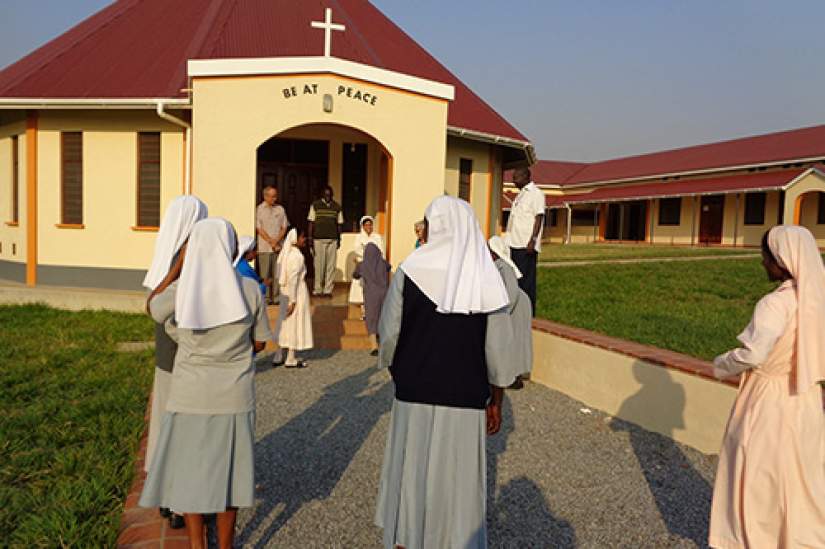 Posted on

Mon, Feb 27, 2017
In a GSR article, Sr. Jane Wakahiu reflects on her site visit to South Sudan in December 2016.
Article Submitted by:
Sr. Jane Wakahiu LSOSF, Ph.D.
Director, Catholic Sisters Initiative Conrad N. Hilton Foundation
Keep Reading...
Developing Nations on the Shoulders of Youth
In commemoration of the 15th anniversary of the founding of Corpus Christi parish (Mwili na Damu Azizi ya Yesu) in Morogoro, Tanzania, the church hosted an International Youth Day celebration in conjunction with the International Youth Day held annually throughout the world on August 12.
The positive impact of school boycotts for the youth of Cameroon
Because of the school strike in Cameroon, many students have entered the workforce at an early age. This has had both positive and negative impacts on the the trade and fashion industries. One thing is for sure, things will never be the same because of it.
Morality and Education
Sr. Elizabeth reflects on the importance of educators as role models to their students and the importance of teaching values and morality in schools.
Back to news »
"Very quietly you're impacting so many lives through this program."
"...and you're giving these wonderful, faithful women a chance to succeed, and in their own little corner of the world... feel empowered."

-Lisa Mazzarella, HESA Instructor & ASEC Donor
the gift of a good education »