Hotelier Hilton supports sisters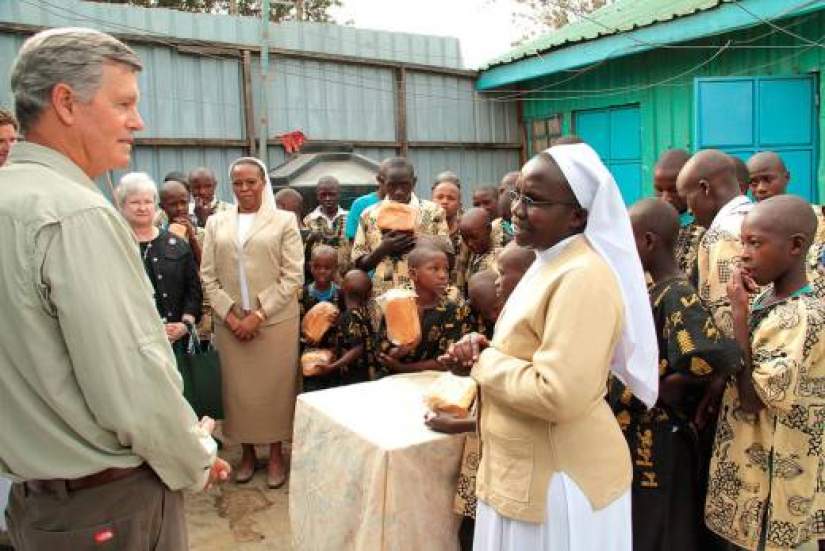 Wed, Apr 16, 2014
The 70 years of his foundation shows his admiration, says his grandson. (From the Catholic Herald)
Be a Ray of Hope
Communities across Africa are counting on Catholic Sisters, but 71% lack the education needed to carry out their important mission work. You can be a Ray of Hope for a Sister who needs you by donating to her education today.
Donate Now »
Keep Reading...
Remembering Barron Hilton
Hotelier and philanthropist Barron Hilton commits 97% of his wealth to the humanitarian work of the Conrad N. Hilton Foundation in his passing on September 19, 2019 at age 91.
Medical Camp in Uganda treats nearly 2,000 in rural community
SLDI Alumna Sr. Nirmala wrote a successful grant to hold a free medical camp in rural Uganda helping nearly 2000 people.
Grant awarded to ASEC to support children in South Sudan
Through a grant from the Hilton Foundation, ASEC is providing education and supplies to children in camp sites in South Sudan.
Back to news »