CUEA Seek to Empower African Sisters through Higher Education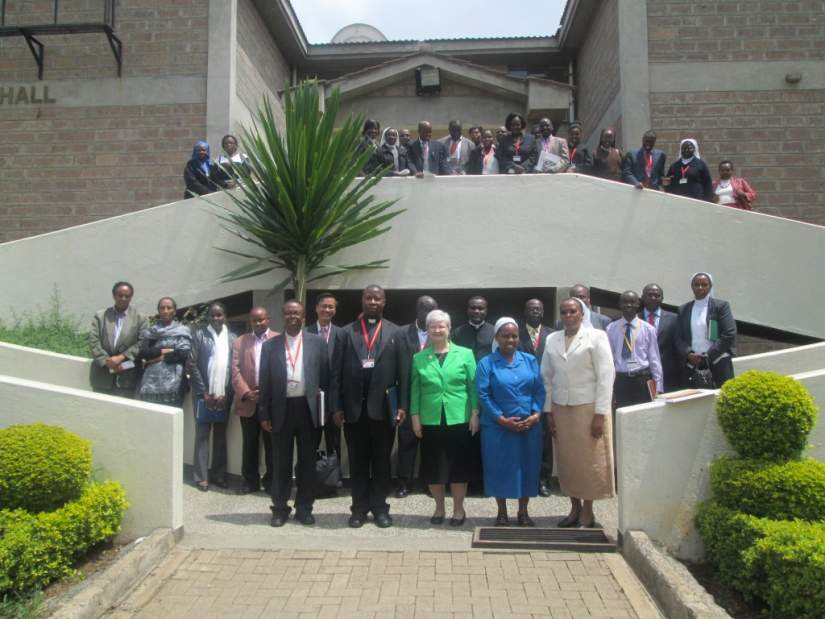 Follow ASEC on
Mon, Jan 20, 2014
CUEA is seeking to empower African Sisters following the Signing of Memorandum of Understanding (MoU) between CUEA and African ASEC at CUEA Lang'ata Campus, Nairobi Kenya. From Amecea News Blog
Be a Ray of Hope
Communities across Africa are counting on Catholic Sisters, but 71% lack the education needed to carry out their important mission work. You can be a Ray of Hope for a Sister who needs you by donating to her education today.
Donate Now »
Sharing this story is one of the easiest ways you can support our mission:
Keep Reading...
ASEC Participates in Marywood University's Virtual Research Day
Marywood's Virtual Research Day provides ASEC the opportunity to increase awareness of our mission among university students, faculty, staff and local community.
7th Visiting Scholar Selected for CARA Research Fellowship
Sr. Lucy Dora Akello, LSMIG, Uganda, selected for six month research fellowship with The Center for Applied Research in the Apostolate (CARA) Georgetown University.
An ASEC Perspective: The Importance of Catholic Sisters Week
ASEC Executive Director reflects on Catholic Sisters Week, ASEC's collaborative partnerships and the importance of celebrating Catholic sisters' tradition of service.
Don't forget to follow ASEC on social media:
Back to news »