CUEA Seek to Empower African Sisters through Higher Education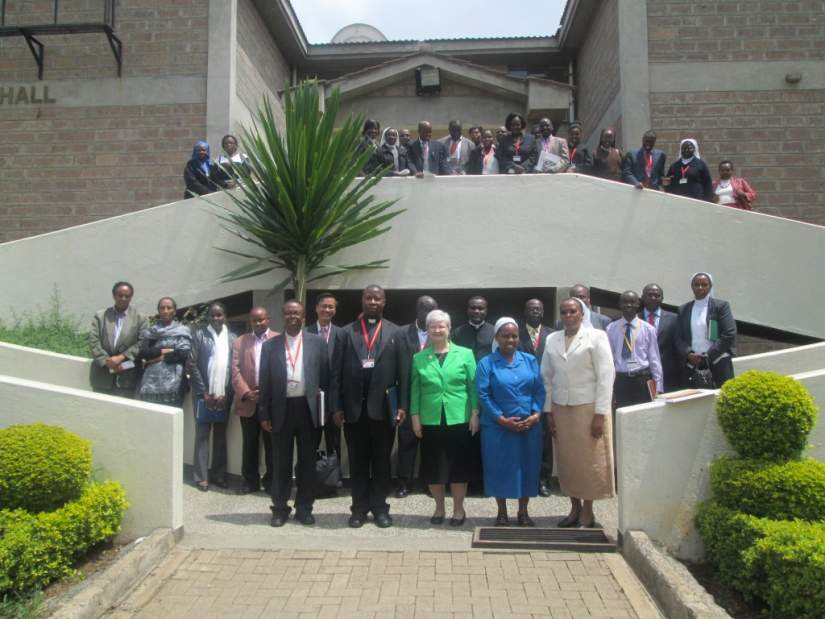 Follow ASEC on
Mon, Jan 20, 2014
CUEA is seeking to empower African Sisters following the Signing of Memorandum of Understanding (MoU) between CUEA and African ASEC at CUEA Lang'ata Campus, Nairobi Kenya. From Amecea News Blog
Be a Ray of Hope
Communities across Africa are counting on Catholic Sisters, but 80% lack the education needed to carry out their important mission work. You can be a Ray of Hope for a Sister who needs you by donating to her education today.
Donate Now » »
Sharing this story is one of the easiest ways you can support our mission:
Keep Reading...
Partnership provides nursing/teacher scholarships for Catholic Sisters in Africa
Education scholarships are made possible by the National Catholic Community Foundation (NCCF) Tomorrow's Leaders: Educating Children in Healthier Families Fund.
In memory of Barron Hilton
Hotelier and philanthropist Barron Hilton commits 97% of his wealth to the humanitarian work of the Conrad N. Hilton Foundation in his passing on September 19, 2019 at age 91.
2019 ASEC Annual Board Meetings take place at Marywood University
May 1-2, 2019: ASEC's annual Advisory Board and Board of Directors Meetings took place at ASEC USA headquarters located on Marywood University's campus in Scranton, Pennsylvania, USA.
Don't forget to follow ASEC on social media:
Back to news »