CUEA Seek to Empower African Sisters through Higher Education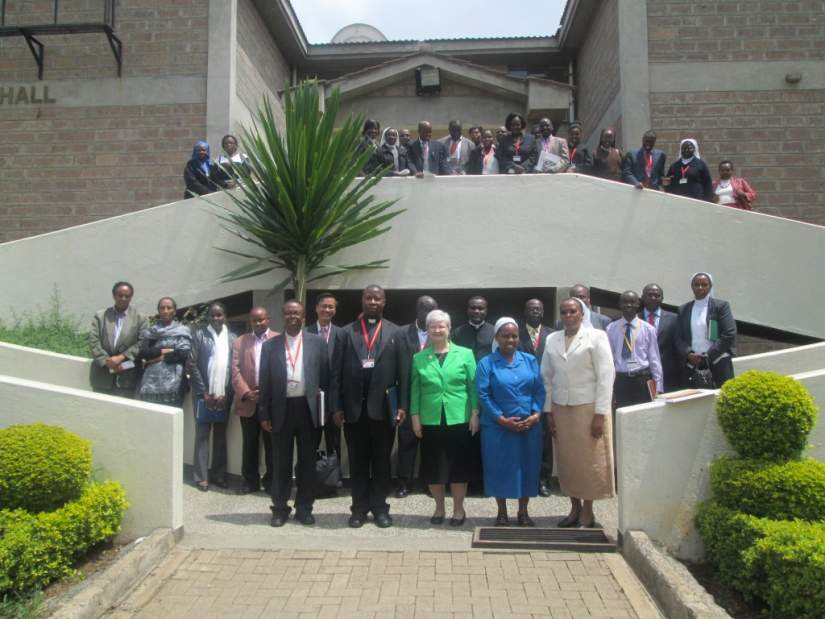 Mon, Jan 20, 2014
CUEA is seeking to empower African Sisters following the Signing of Memorandum of Understanding (MoU) between CUEA and African ASEC at CUEA Lang'ata Campus, Nairobi Kenya. From Amecea News Blog
Be a Ray of Hope
Communities across Africa are counting on Catholic Sisters, but 71% lack the education needed to carry out their important mission work. You can be a Ray of Hope for a Sister who needs you by donating to her education today.
Donate Now »
Keep Reading...
ASEC Holds SLDI Virtual Partners Workshop In Preparation For Phase VI of the Program
A three-day virtual workshop enabled staff and partners to collaboratively prepare for Phase VI of ASEC's largest program.
ASEC Forming Effective, Collaborative Agents of Change in Malawi
"ASEC programs need to be commended and encouraged," says Rev. Fr. Dr. Alfred Chaima. "We pray that the sponsors continue to invest in these programs."
ASEC Participates in Marywood University's Virtual Research Day
Marywood's Virtual Research Day provides ASEC the opportunity to increase awareness of our mission among university students, faculty, staff and local community.
Back to news »