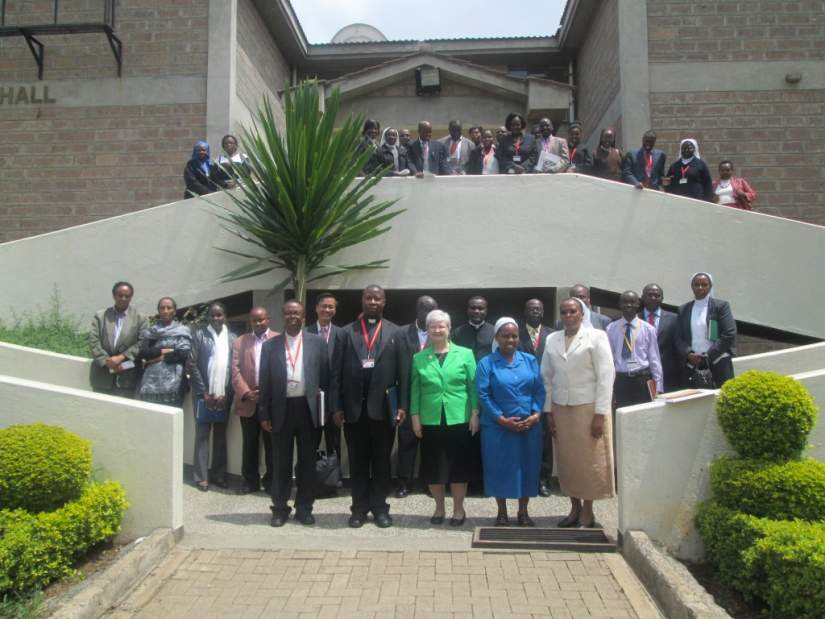 Mon, Jan 20, 2014
CUEA is seeking to empower African Sisters following the Signing of Memorandum of Understanding (MoU) between CUEA and African ASEC at CUEA Lang'ata Campus, Nairobi Kenya. From Amecea News Blog
Keep Reading...
Partners Workshops held to plan the next phase of SLDI program
Partners Workshops held in Kenya and Ghana bring together SLDI stakeholders to discuss the future of the SLDI program.
ASEC renews partnership with CUEA
ASEC renews partnership with CUEA through a Framework of Reference (FOR) to continue to support the education of religious sisters in Africa.
My hilltop internet experience in online studies
Sr. Betty received her BA in Education through the HESA program while continuing to work full time as a teacher, bursar and head of the non-teaching staff. Here she discusses managing work and school responsibilities and all the success that has come from receiving her Bachelor's degree.
Back to news »
Support Higher Education for Sisters in Africa (HESA)
Consider supporting a sister to study in the HESA program for $7,300/year
Donate Now »