CUEA Seek to Empower African Sisters through Higher Education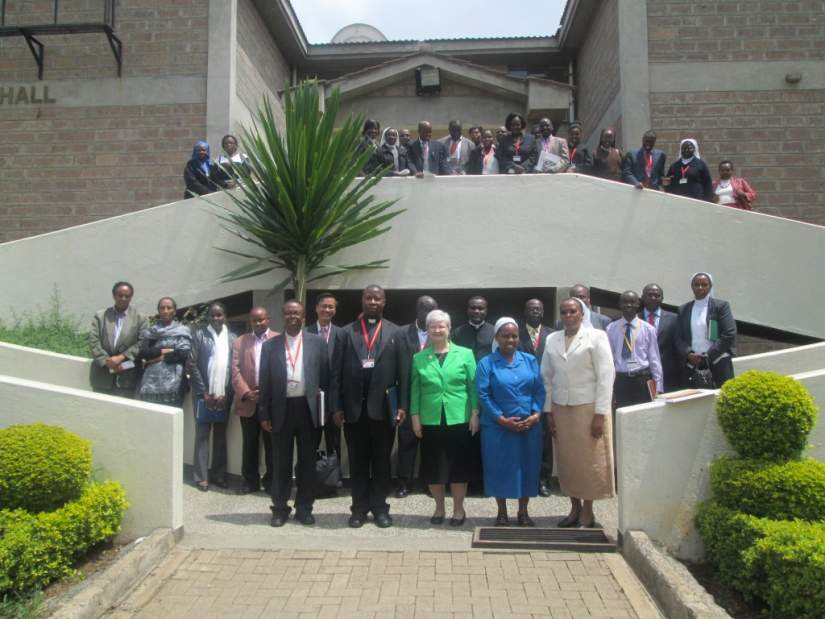 Mon, Jan 20, 2014
CUEA is seeking to empower African Sisters following the Signing of Memorandum of Understanding (MoU) between CUEA and African ASEC at CUEA Lang'ata Campus, Nairobi Kenya. From Amecea News Blog
Be a Ray of Hope
Communities across Africa are counting on Catholic Sisters, but 71% lack the education needed to carry out their important mission work. You can be a Ray of Hope for a Sister who needs you by donating to her education today.
Donate Now »
Keep Reading...
Appreciation for ASEC Donors in 2021
Thank you to our amazing 2021 supporters! What we do is not possible without you. You are always in our thoughts and prayers.
Catholic Sisters: Critical Investigators and Capable Researchers for Africa
In 2021, the ASEC Research Initiative saw tremendous growth in the areas of academic publication and research-related webinars. Learn how ASEC is supporting African sisters' in their scholarly research.
ASEC Joins in Celebration of the 175th Anniversary of the Society of the Holy Child Jesus
On October 16-17, 2021, representatives from ASEC traveled to Philadelphia, PA, to celebrate the 175th anniversary of the Society of the Holy Child Jesus, one of ASEC's founding congregations.
Back to news »