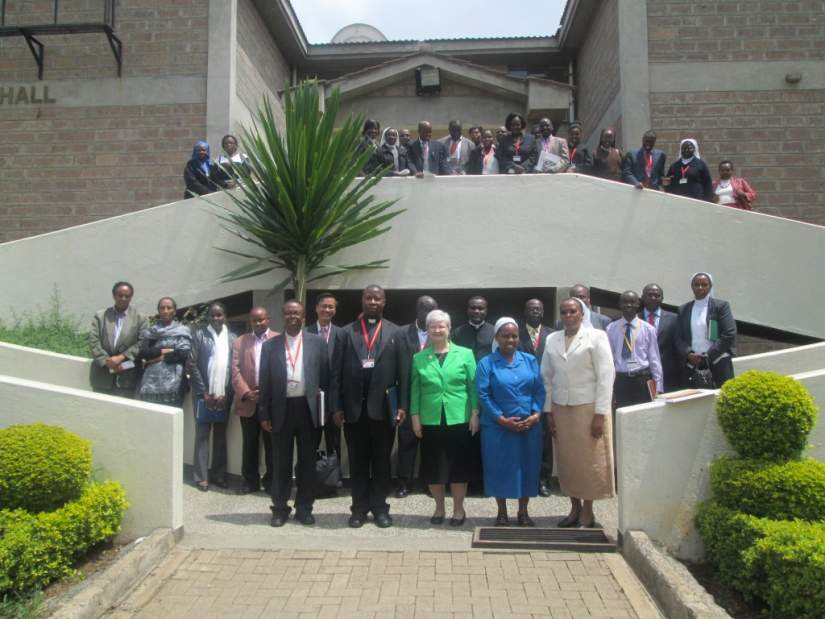 Follow ASEC on
Mon, Jan 20, 2014
CUEA is seeking to empower African Sisters following the Signing of Memorandum of Understanding (MoU) between CUEA and African ASEC at CUEA Lang'ata Campus, Nairobi Kenya. From Amecea News Blog
Sharing this story is one of the easiest ways you can support our mission:
Keep Reading...
Grant awarded to ASEC to support children in South Sudan
Through a grant from the Hilton Foundation, ASEC is providing education and supplies to children in camp sites in South Sudan.
Partners Workshops held to plan the next phase of SLDI program
Partners Workshops held in Kenya and Ghana bring together SLDI stakeholders to discuss the future of the SLDI program.
ASEC renews partnership with CUEA
ASEC renews partnership with CUEA through a Framework of Reference (FOR) to continue to support the education of religious sisters in Africa.
Don't forget to follow ASEC on social media:
Back to news »
Support Higher Education for Sisters in Africa (HESA)
Consider supporting a sister to study in the HESA program for $7,300/year
Donate Now »