ASEC News
Conrad N. Hilton Foundation visits SLDI participants in Zambia during finance training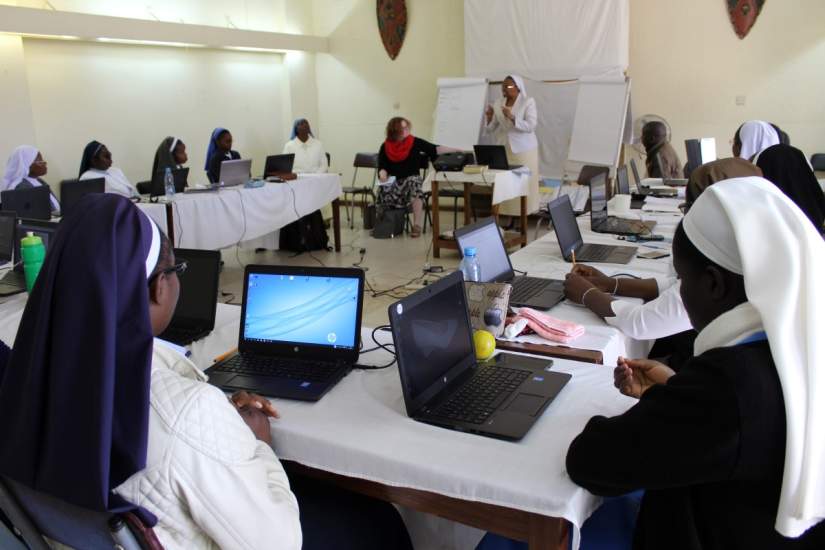 Posted on

Thu, Jul 13, 2017
Sisters in Zambia express gratitude to ASEC and The Conrad N. Hilton Foundation for the love and support they show to African Sisters. The expression comes with the timely visit to Lusaka by Hilton Foundation staff.
Sr. Jane Wakahiu, Interim Director for Catholic Sisters Program, and former ASEC Executive Director, visited sisters at the Kalundu Study Centre, in Lusaka, Zambia during their Finance I training in June 2017. She was accompanied by Tarra McNally, a Health Evaluator.
On behalf the participants and indeed myself, I wish to express our sincere gratitude for the support you are rendering to sisters in Zambia and the other African countries. Your initiative has enabled many of us to gain skills that will benefit us, our ministries and all the people whose lives we touch.
The SLDI program has empowered us with knowledge and relevant skills. We are not at the same level we were when we came here. We can now confidently handle a cash book, ledgers and bank statements, to mention a few.
I must also express our gratitude for the gift of laptops to support our work and ease our training. We promise to put them to good use.
Please extend our heartfelt gratitude to the Hilton Foundation and other donors. We know they are making big sacrifices to make ASEC programs a success. We thank them for their financial, spiritual, moral and material support.
The need for such trainings cannot be over emphasised. We ask that you continue to empower us in similar and other ways. There is a saying,
"When you educate a woman you have educated the whole world."
We wish to translate this to our context,
"When you educate one religious woman you have educated the whole Church."
We are in debt to you, and we promise to spread the knowledge and skills we have gained, near and far. Thank you very much for your visit to us at the close of the first phase of training. Your presence here is a reflection of your love, and the importance you attach to this program.
God bless you all.
Inspired by your gracious presence,
Sr. Chrisencia Mkume and 2017 SLDI Finance Track I participants, Zambia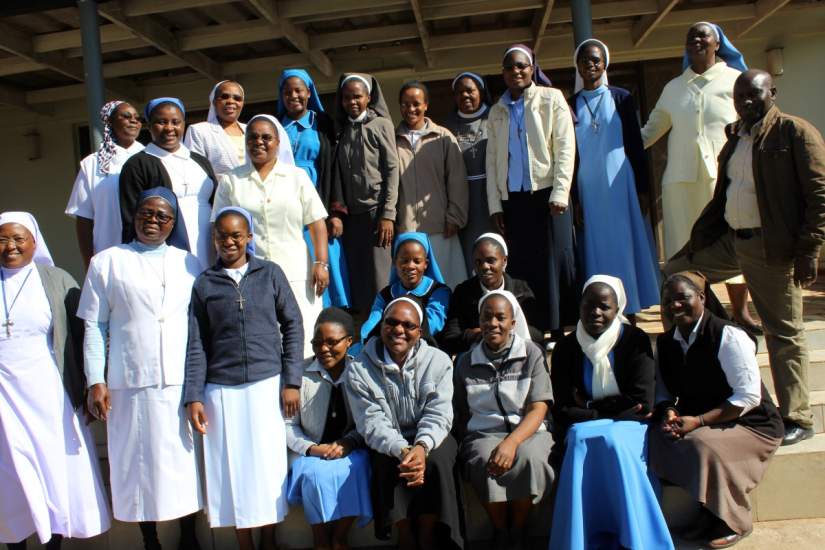 Categories: general, sldi
Article Submitted by:
Sr. Chrisencia Mkume
SLDI Finance I Participant, Zambia
Keep Reading...
Acquiring skills for more effective leadership with SLDI administration training
Twenty-seven women religious from twenty-three congregations participated in the ASEC-SLDI Administrative track training from June 4 to July 1, 2017 at the Institute for Formators, Du – Jos, Plateau State.
The SLDI web design course gave me confidence, helping my congregation and ministry
Sr. Astridah has had a lot of success in her ministry through the skills she gained in the SLDI Web Design course.
What I learned from the SLDI program (Finance Track)
Sr. Crescensia reflects how her experience in the SLDI Finance program has increased her technology skills, made her more confident in her work and inspired her to mentor other sisters in her congregation.
Back to news »
"Very quietly you're impacting so many lives through this program."
"...and you're giving these wonderful, faithful women a chance to succeed, and in their own little corner of the world... feel empowered."

-Lisa Mazzarella, HESA Instructor & ASEC Donor
the gift of a good education »