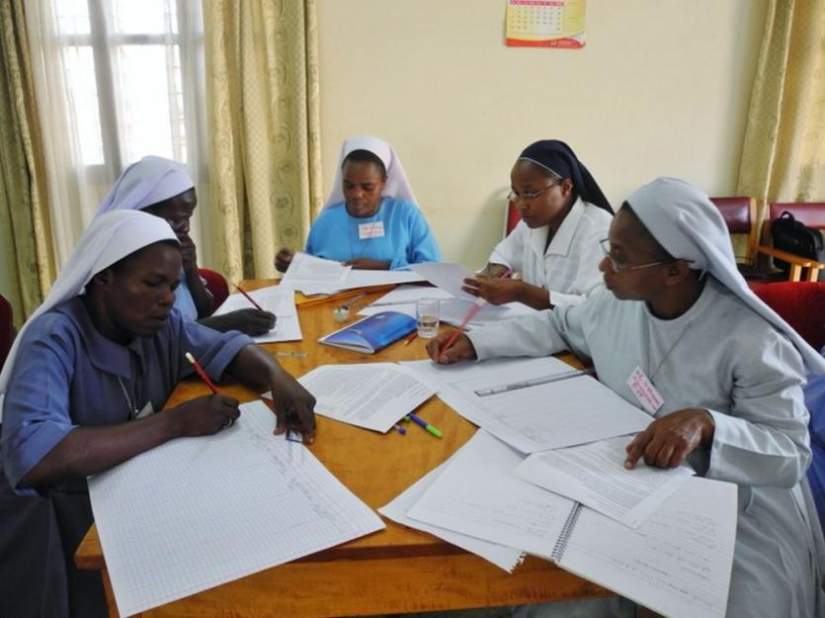 Posted on

Wed, Oct 29, 2014
One innovative approach is securing education so that sisters can take charge of their finances, to help congregations become financially self-sufficient. From Global Sisters Report
Article Submitted by:

Melanie Lidman
Correspondent for Africa and the Middle East, Global Sisters Report
Keep Reading...
Leading with integrity empowers others in the workplace
Sr. Rosemary explains how the SLDI Administration workshop taught her that to be a servant leader she must lead by example and cultivate a culture of teamwork to empower others.
"AMAZING GRACE!"
"It is like a dream for me to see that now I am able to do my work so much more systematically than before. This is the direct result of having attended the SLDI basic computer and finance workshops.
ASEC addresses many concerns of major superiors in Tanzania
Formation and empowering sisters is a priority for many Tanzanian congregations. Through God's intervention, he touched the hearts of the ASEC founders to lead them toward answering the prayers of our superiors.
Back to news »
Invest in Sisters Leadership Development Initiative (SLDI)
Consider supporting a sister to study in the SLDI program for $5,000/year.
Donate Now »