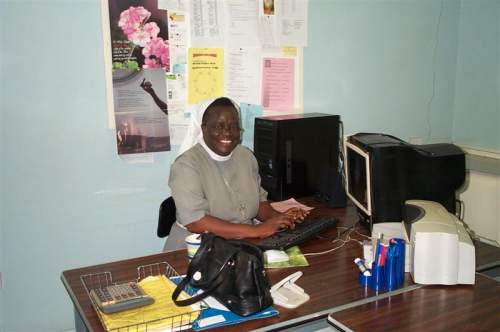 Posted on Tue, Sep 30, 2008
The SLDI program has now expanded to Zambia. Classes are taking place at the Kalunda Study Center in Lusaka, Zambia.
Keep Reading...
What I learned from the SLDI program (Finance Track)
Sr. Crescensia reflects how her experience in the SLDI Finance program has increased her technology skills, made her more confident in her work and inspired her to mentor other sisters in her congregation.
The SLDI program: a tool for transformation for sisters in Malawi.
Confidence and skilled gained through the SLDI program have transformed the lives of many sisters in Malawi.
The true mark of great leadership is what happens after the leader leaves the scene
Sr. Yvette's SLDI training made her realize it was not too late to start raising the next generation of leaders.
How Cheshire Homes is contributing to the UN Sustainable Development Goals
Sr. Clarina outlines how managing Cheshire Homes is contributing to the United Nations Sustainable Development Goals of No Poverty, Good Health and Well-Being, Quality Education, and Climate Action.
20 Catholic Sisters in Malawi are realizing their dreams
Access to computers has been a major challenge to most of the Malawians. Luckily for those women religious attending the SLDI Administration workshop this dream has become a reality!
Invest in Sisters Leadership Development Initiative (SLDI)
Consider supporting a sister to study in the SLDI program for $5,000/year.
Donate Now »