Lesotho
Lesotho
Lesotho is located in Southern Africa, encompassing a land mass slightly smaller than the U.S. state of Maryland.
741 of approximately 5502 Catholic Sisters in Lesotho have been served by ASEC programs.
ALUM FUNDS RAISED
≈$532,500
Recent News & Reflections
view all articles from Lesotho »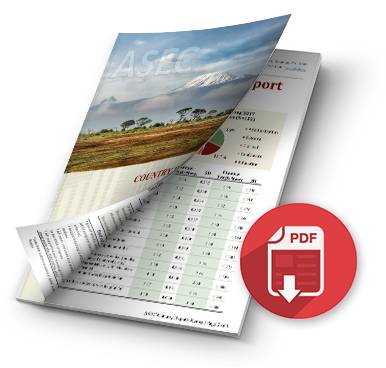 Download the Lesotho Country Report (PDF) for statistics about students and alumnae of ASEC's programs.

SLDI
HESA
Scholarship Program
There's been a 16.5% decrease in the number of women religious in Lesotho from 2012 to 2018. Lesotho is one of two countries ASEC serves that has seen a decline in the total number of sisters.
Sisters Leadership Development Initiative (SLDI) in Lesotho
SLDI has been working in Lesotho since 2015.
ASEC has served 62 Catholic sisters from Lesotho through the SLDI program.
SLDI Partners of Lesotho
Recent SLDI Reporting
Higher Education for Sisters in Africa (HESA) in Lesotho
HESA has been working in Lesotho since 2017 (August).
ASEC is supporting 123 Catholic sisters in Lesotho to study for degrees and diplomas through the HESA program.
HESA Partners of Lesotho
Recent HESA Reporting
The Scholarship Program in Lesotho
The Scholarship Program has been active in Lesotho since April, 2021.
Recent Scholarship Reporting