"Your baby is healthy."
These are by far the most reassuring words for any mother of a newborn. After months of prenatal care and attentive precautions these words bring a sense of relief to mothers. However, not every mother hears these words.
In Kenya, nearly 40% of of all babies born to women with HIV/AIDS will acquire the virus either during the mother's pregnancy, during childbirth or while breastfeeding. At merely days or weeks old, these children already face years of hardship. Years that the parents of these children may not be prepared to face. Whether this be due to financial difficulties or lack of parenting skills, parents will often times choose to leave their HIV positive children at orphanages.
Childhood is supposed to be filled laughter and play dates with friends. But, children born with this virus have already experienced a great deal of adversity. However, in Lodwar, Kenya an orphanage is ensuring that these children have the same opportunities as any other child.
The Sisters of Mercy's HIV Positive and Orphaned/Vulnerable Children project is working hard to advocate and care for children who are and are not born with HIV/AIDS. At the forefront of this work is Sr. Patricia Kyambuu.
Sr. Patricia is an alumna of ASEC's Sisters Leadership Development Initiative (SLDI) Program. Through this experience Sr. Patricia learned skills in administration and basic technology. But most importantly Sr. Patricia was inspired lead.
After completing the program, Sr. Patricia immediately began work with the Sisters of Mercy's project. Using her newfound skills in finance, basic technology and leadership, she was able to help expand the project.
Since then, the project has become so much more than an orphanage. The project has grown to offer HIV/AIDS services, community health trainings, psycho-social support, nutrition services, alcohol abuse rehabilitation as well as other services related to microfinance and income generating activities.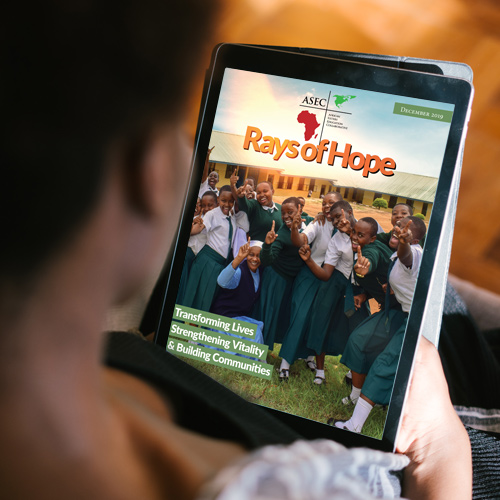 Read Rays of Hope
Learn more about Catholic Sisters transforming poor, rural communities across Africa in our FREE Rays of Hope ebook.
Read It Now »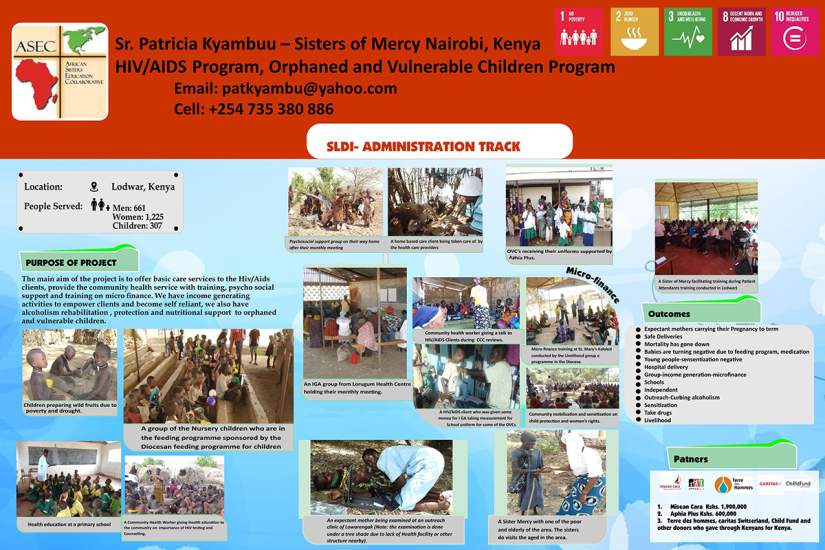 Although the project has expanded to include more services for the general community, children have always been the first priority of Sr. Patricia and the other religious sisters. Through the program, the children receive a proper education and nutritional assistance. But perhaps the most important thing the children get out of the program is a childhood.
When faced with HIV/AIDS children are forced to grow up faster than they should. However, this project not only provides help to the children but also the opportunity for them to act like children. In this program they are allowed to play. They are allowed to laugh. They are allowed to love.