Education systems in many areas of Africa are being challenged due to poverty, droughts and economic instability. Because of this, organizations and congregations do their best to fill the gaps for educational and personal development.
Sr. Basilisa Jacob Degera, SAC, understands the impact of these crises on education very well. A former teacher with a Bachelor's degree in education, Sr. Basilisa's first major success after completing the ASEC program was securing funding to construct a library and computer laboratory for SEC students. From there she was able to create a mission in Morogoro for the Masaai people as well as a primary school. This led to additional funds granted to construct a dormitory, provide furniture, food provisions, and more. Talk about a transformation!
It's important to note that while providing education is important enough in itself, Sr. Basilisa's mission is also leading to positive change in other ways, too. By providing housing for students, she allowed for education to become a priority which in turn helped reduce the likelihood of arranged marriages for young women.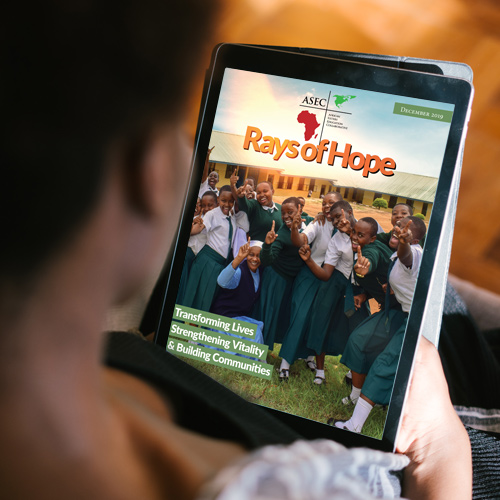 Read Rays of Hope
Learn more about Catholic Sisters transforming poor, rural communities across Africa in our FREE Rays of Hope ebook.
Read It Now »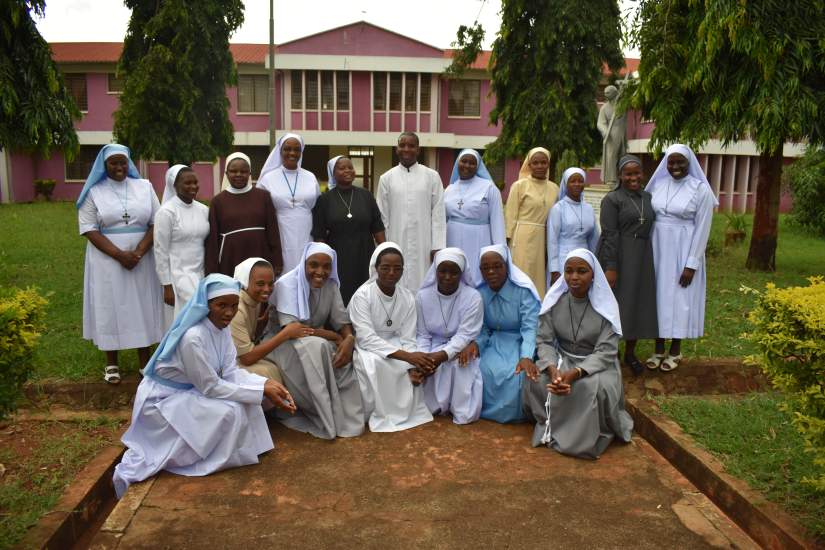 To date Sr. Basilisa has secured funding from nearly 10 different sources, but that hasn't come without its challenges. She explained that when she got started there was a resistance to change, many times due to lack of education. She utilized the skills of communication, time management, confidence, strategic planning, and collaboration she developed from the SLDI program. These skills helped to educate others and share her knowledge of grant writing and leadership skills all of which built connections within her community. She has cited many positive changes in the community as a result.
In 2022, Sr. Basilia shifted her focus to health and quality well-being by securing a grant to provide food support to people living with HIV/AIDS. According to UNAIDS, as of 2020, there are approximately 1.7 million people (adults and children) living with HIV accounting for roughly 4.7% of the population aged 15 to 49 in Tanzania. Malnutrition has led to non-adherence of HIV medication and advancing of AIDS characterized by many opportunistic infections causing unnecessary deaths.
The feeding program had earlier been initiated by the center to respond to the problem of malnutrition among the registered poor patients to protect them from secondary infection. The project has served 654 individuals and created 5 positions consisting of caretakers, storekeepers, and organizational leaders for workshops and seminars.
Of her work, Sr. Basilisa reflects stating,
"...Alone you cannot perform much, but with others you can be more successful. The world is changing so I need to learn all the time."
She continued on to express appreciation for the great work of ASEC with a big smile and conclusively is looking forward to the work she will complete in the future.