While saving the world may seem like an impossible feat to some people, religious sisters across Africa are actively taking on the challenge by contributing to the United Nations 17 Sustainable Development Goals, SDGs.
The 17 SDGs provide a guideline to transforming our world through the elimination of all poverty. In this article, you learn how sisters are addressing SDG 3, which aims to ensure health and wellness promotion for African people at all ages.
Approximately $4.6 million* in contributions have been made to the United Nations' third SDG, good health and well-being, through SLDI alumnae projects. This SDG emphasizes quality living, health and wellness by working to increase life expectancy and target common killers that cause child and maternal mortality.
According to the United Nations, "Only half of women in developing regions receive the recommended amount of health care they need."
Sr. Josemaria Anyanwu, HFSN, Sr. Eunice Okobia, MMM, and Sr. Gwendoline Bijisang, SST, are each uniquely working towards healthier communities by serving the immense healthcare needs of individuals throughout Africa.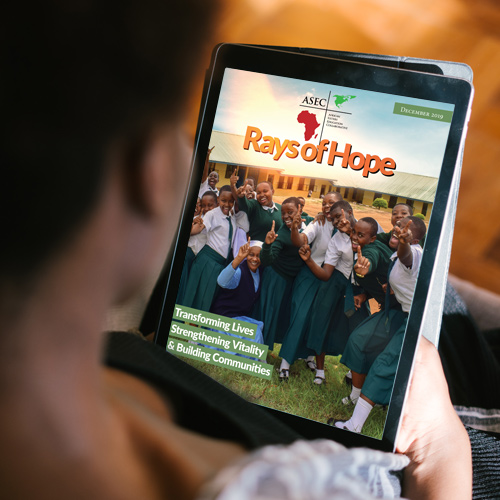 Read Rays of Hope
Learn more about Catholic Sisters transforming poor, rural communities across Africa in our FREE Rays of Hope ebook.
Read It Now »
SLDI participant and Practical Nurse in Nigeria, Sr. Josemaria is combating scarce healthcare for women by using the grant writing skills she received from the SLDI program to write grant proposals for medical equipment, like the one she wrote to the Conrad Hilton Fund for Sisters so she could purchase an ultrasound machine.
"The machine has improved healthcare in this hospital… it has been serving us well and has really improved the quality of our work as well raised the standard of our hospital."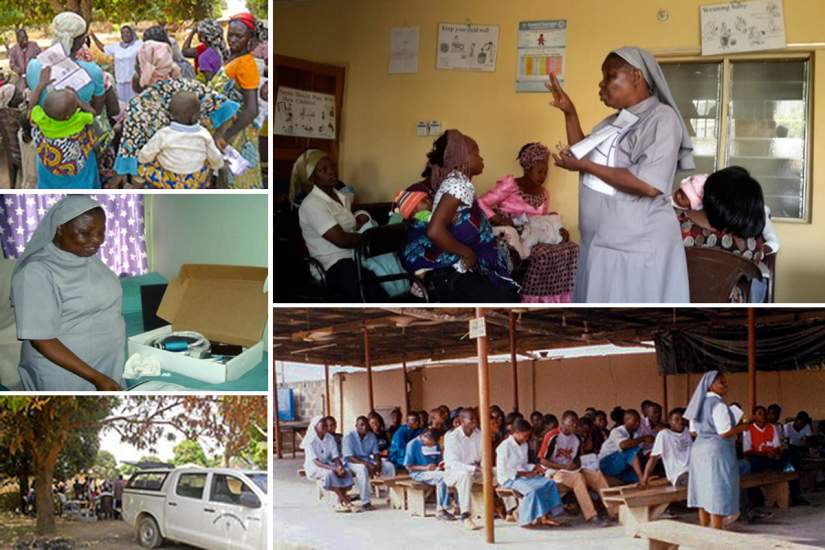 Meanwhile, SLDI Finance track alumna and Matron of the Medical Missionaries of Mary Clinic in Nigeria, Sr. Eunice acquired funds to buy a cervical screening machine. The clinic focuses on health and wellness initiatives for women through patient cancer screenings, HIV/AIDS awareness and prenatal care education. They prioritize cancer awareness associated with maternal wellness because it is a type of healthcare that is especially difficult for community members to access. In addition to cervical cancer, HIV/AIDS, malaria, typhoid and STDs are common in the region and the hospital aims to provide as many health and treatment options for these diseases as possible.
Sr. Eunice says her ASEC education has been instrumental in giving her the capabilities to improve the health and quality of life of her community.
"ASEC is a life-saving organization."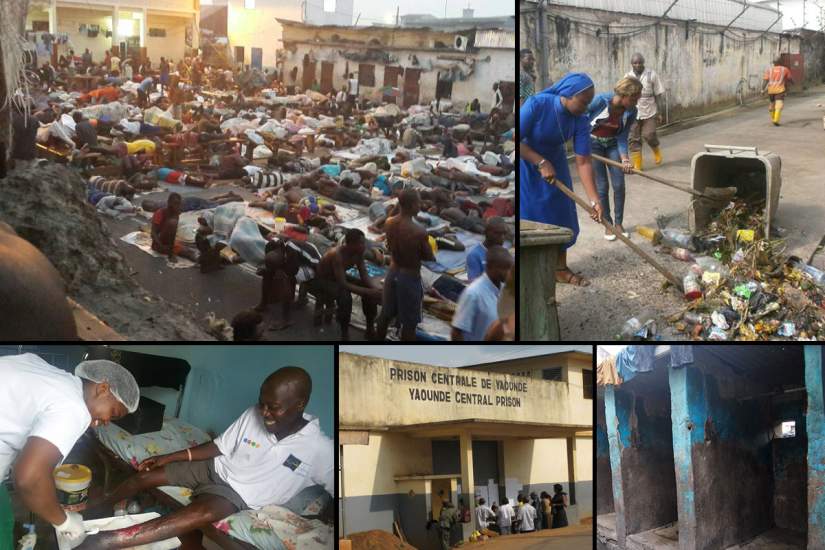 Finally, Sr. Gwendoline, SLDI Cameroon alumna, is ensuring that all individuals feel the effects of the United Nations' health and wellness SDG by providing health and legal services to inmates in Cameroonian prisons.
Overcrowded and poorly supplied, the prisons are plagued with disease and malnourishment. Sr. Gwendoline sees only hope in these prisons, however, and is committed to helping every incarcerated individual she encounters, which is quite a few more because her ASEC education.
"I must say that thanks to the knowledge I got from the ASEC program it has been a challenging yet fulfilling experience attending to the needs of thousands of current and former inmates."
Sr. Josemaria, Sr. Eunice and Sr. Gwendoline are just three of the many religious sisters who are working to end poverty in our world by increasing the quality of life and promoting health and wellness for the individuals they serve.
Read about more ASEC sisters serving in medical fields and how a nursing education is helping nuns to improve healthcare in Africa.
*Article updated on 8/24/20 to reflect new evaluation data: Sisters Leadership Development Initiative (SLDI) Program Evaluation Key Outcomes Phase V, Year 1 (April 2020) (PDF)