ASEC: Our Team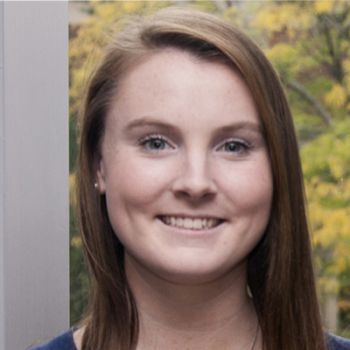 Mackenzie Macneal
ASEC Web Content Intern - USA



Mackenzie graduated in Spring, 2018 with a B.A. in Advertisement/Public Relations from Marywood University in Scranton, PA. In her Spring, 2018 semester she participated in an internship with ASEC's Web Department, helping to write, edit and tell ASEC's story to the public in bigger and better ways.

Mackenzie says that her participation in various on campus organizations, including the Public Relations Student Society of America and the American Advertising Federation, has supplemented her classroom education, prompting her to pursue a career in Public Relations. She says,
"Specifically, I am working towards a career that will allow me to employ my writing skills as well as express my creativity."
While pursuing her degree, Mackenzie worked with Campus Ministry, helping to promote service trips with the African Sisters Education Collaborative. She says that her internship has helped her to strengthen my copywriting and promotional skills.
So what's next for Mackenzie now that she's graduated?
"I want to work in a field that promotes a better society, one in which everyone has access to the resources they need to pursue their own goals. I am seeking a career that will allow me to take pride in my work because it is something I believe is making a difference."
Read more...
Contributions