Among the United Nations' 17 Sustainable Development Goals, which promote prosperity while protecting the planet, is goal 3: Good Health and Well-Being. According to the UN, major progress is being made in improving the health of millions of people, increasing life expectancy, and reducing maternal mortality. Of course, the current global COVID-19 pandemic highlights the need for preparedness and the importance of health and well-being at all times.
In addition to their COVID-19 response, hundreds of Catholic sisters from ASEC programs are using their education and training to improve a wide variety of health and wellness services throughout sub-Saharan Africa.
Through ASEC's largest program, Sisters Leadership Development Initiative (SLDI), Catholic women religious in Africa receive leadership and technology training to gain the practical skills and confidence to build strong networks and take up leadership roles. ASEC's Higher Education for Sisters in Africa (HESA) program enables sisters to further their training through undergraduate and graduate level education at higher education institutions in Africa and online in the USA.
Sisters who are participating and who have graduated from these programs are providing long-reaching and potentially life-saving services, ensuring the health and wellness of their local communities.
**
Sr. Harriet Baker is a member of the congregation Immaculate Heart of Mary Reparatrix (IHMR) in Uganda. An alumna of ASEC's HESA program, Sr. Harriet received her diploma in Nursing in September 2018 at St. Francis Hospital Nsambya Training School. She currently serves as the Nursing Director of Nkozi Hospital, which offers a variety of inpatient and outpatient services from immunization and maternity care, to specialized services for diabetes, HIV/AIDs and mental health, among other services.
As Nursing Director, Sr. Harriet's duties range from professional to administrative to human resources. Among her many responsibilities, she is accountable for maintaining the hospital's standard of care and educating the public about the importance of healthcare. She plays a role in hospital planning, budgeting and inventory. She ensures 24-hour staffing and supervises 95 healthcare workers. She's also the human resources manager for all of her staff.
Sr. Harriet has a big role with big challenges and big responsibilities. But the education she received through HESA has given her the knowledge and confidence to effectively lead and supervise. Sr. Harriet told ASEC staff she believes her cohort was an important part in her success. She believes that being able to study together and encourage one another was the reason that all five students in her cohort were able to perform well in the program.
**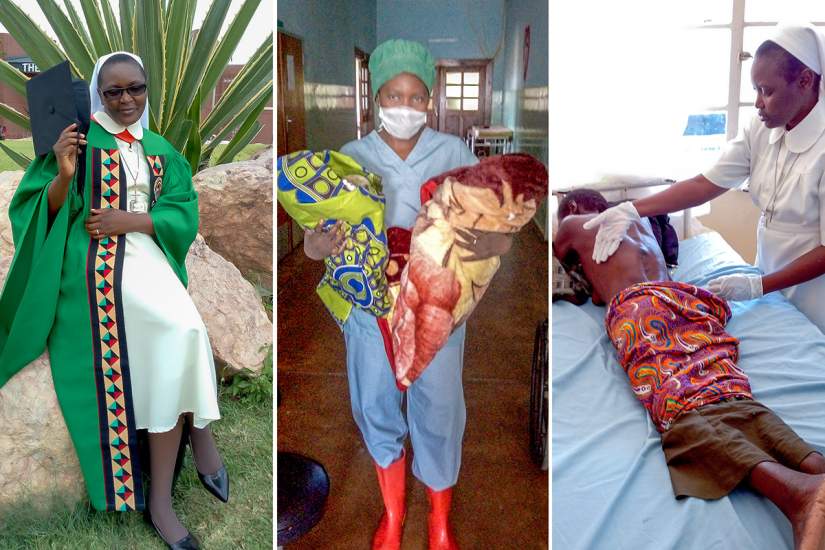 Sr. Anastasia Kalingeme, Sisters of Mercy (SOM) is providing quality healthcare services in her rural Zambian community.
With the support of ASEC's Two-Year Scholarship Program, Sr. Anastasia attended the Chainama College of Health Science and earned her Bachelor's of Clinical Science in June 2018. Since that time, Sr. Anastasia reports that she has been serving "in a rural place, where doctors shun to go and work," and that the training she received has equipped her with the skills to perform surgical procedures.
Sr. Anastasia provides obstetric, gynecological, and surgical treatment to patients who would otherwise have limited to no access to medical care.
Of the education she received, Sr. Anastasia writes that she has been able to, "acquire skills that will last forever in serving life in communities where I live and serve."
**
Sr. Magdalena Ndawla, a Teresian Sister and 2018 graduate of SLDI, serves as Administrator of the Alinafe Community Hospital in Central Malawi.
Sr. Magdalena works to improve the administrative operations of the hospital using the skills she learned in the program, including the development of a strategic plan, an organogram, more effective financial procedures, audits and proper employee supervision. She says,
"I have implemented a few things which I learnt during SLDI such as: holding meetings, financial control systems, improved communication, how to solve conflicts among the employees."
Sr. Magdalena has secured several grants for the purchase of medicine and maize mill for the Alinafe Community Hospital.
"The hospital had no medicine to meet the needs of the patients. Now we have purchased enough drugs. Two maize mills have been bought to first be an IGA (income generating activity) for the hospital to buy more medicine. It has also shortened the distance women walk to access the maize mills. Also wish to improve the dispensing area of medicine at the pharmacy in the future."
**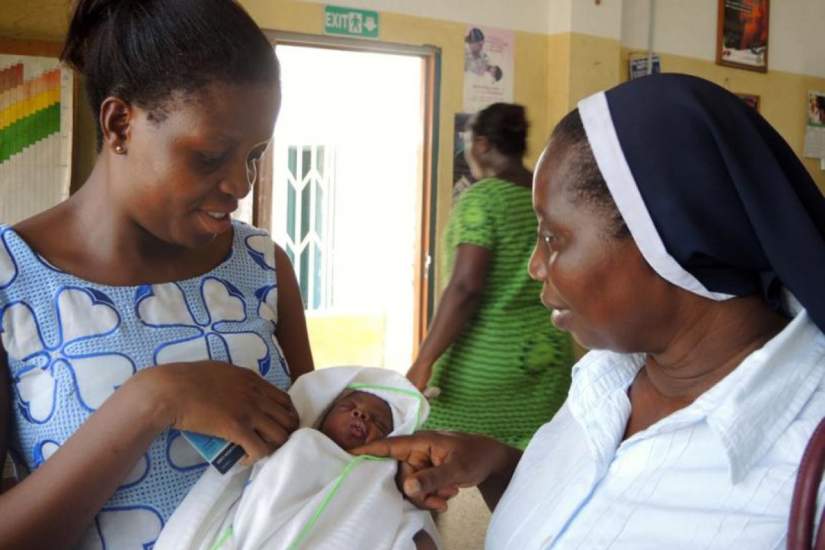 Sr. Mary Frimpong, Sisters of St. Louis (SSL), spent the early days of her career working as an optometry nurse, during which she learned the importance of proper eye care. She also learned that this proper care is scarce in Ghana.
After participating in SLDI, where she learned grant writing and management skills, Sr. Mary spearheaded multiple projects across Ghana, including the building of midwife and administrative facilities. These facilities have greatly improved patient care.
Sr. Mary now supervises over 1,000 staff members at health facilities in the southwest region of Ghana. Her days are filled with meetings, consultations and recruitment efforts to acquire more doctors and pharmacists for their facilities.
She also travels between four hospitals and clinics run by the St. Louis Sisters in the Obuasi diocese. With a specialization in optometry, she occasionally works directly with hospital and clinic patients.
**
Sr. Esther Wairimu, Little Sisters of St. Francis (LSOSF), began her ministry work with a community-based health care program in Kenya where she organized the services and care for HIV/AIDS patients living in the Nairobi slums. From there, she became the pilot Nursing student for the HESA program, where she earned her BSN degree in under three years at Aga Khan University.
Upon completing her BSN degree, Sr. Esther was named the Assistant CEO of St. Francis Community Hospital, an approved faith-based teaching and referral health facility in Nairobi. She then received a promotion to CEO. As person-in-charge, Sr. Esther has accomplished unimaginable success in just one year.
Sr. Esther is focused on ensuring that proper systems, processes and structures are put into place so that the hospital can continue to grow. She's established new departments, positions and better organizational structure in the hospital. She's added an Advisory Board, Hospital Management Team (HMT), Superintendent, Marketing Department and a Human Resources Department. She's also formed local partnerships that provide her staff with continuing education opportunities.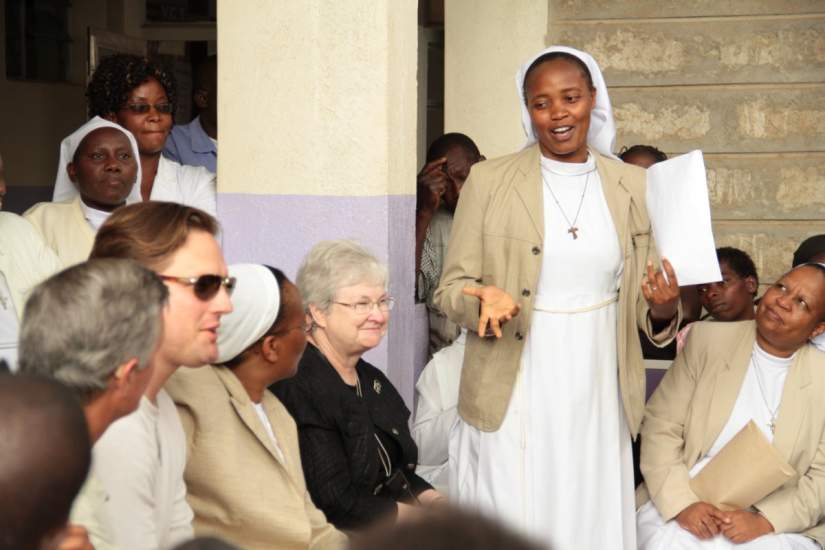 Sr. Esther is now pursuing her Masters Degree in Business Administration - Healthcare Management (MBA-HCM) at Strathmore Business School in Nairobi.
Her participation in HESA allowed Sr. Esther to quickly, confidently and effectively advance not only her career, but the healthcare services available in Nairobi. She says,
"We work with the confidence of the skills acquired, we are not taken advantage of by our competitors, because of good and quality education."

"Our contribution and ideas are listened and considered at different policy levels hence making a positive and professional contribution in our different apostolates."
**
ASEC's SLDI and HESA programs are providing Catholic sisters with new and long-reaching ways to help heal and treat patients with dignity and respect.

"The sick were very dear to the heart of Jesus Christ. As Catholics, we follow in his footsteps to continue this healing ministry," says Sr. Mary Owusu Frimpong, SSL. "We also put a special emphasis on treating people with dignity. We want to give that respect to each patient."

And sisters are able to further their healing ministries with the education, skills and confidence gained in SLDI and HESA programs. Throughout Africa, these sisters are able to improve the access and quality of health, healing and wellness by ministering in their local communities.
You can also help to bring this health and wellness to African communities by supporting a sister's ASEC-sponsored education now.
If you liked this article you may also be interested in reading about ASEC participants focused on achieving SDG3: Good Health and Well Being and ASEC sisters studying to be nurses.