Initiated in 2012, ASEC's Scholarship Program provides two-year scholarships for African religious women to obtain a secondary or post-secondary school degree.
Secondary School Program
In Tanzania, about 60% of religious women lack secondary school education. Attending Bigwa Sisters Secondary School (Bigwa), a residential high school for religious women, is a vital first-step for these women to begin to acquire the skills, networks and confidence needed to take on professional roles in their communities. Because of the kindness of our generous donors and sponsors, this program had a very successful year.
29 ASEC-sponsored students graduated from Bigwa with their 17 classmates.
21 students received ASEC scholarships to attend Bigwa, where they joined ASEC's 13 returning scholarship beneficiaries.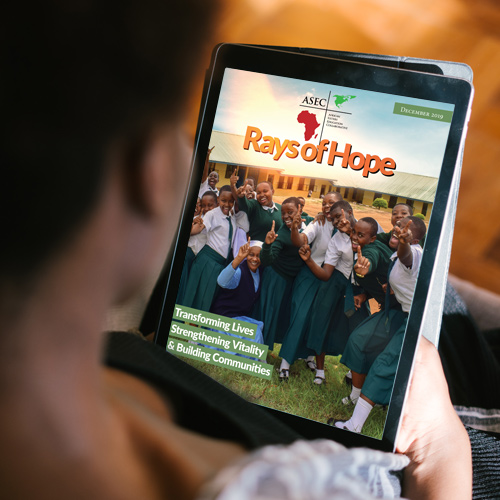 Read Rays of Hope
Learn more about Catholic Sisters transforming poor, rural communities across Africa in our FREE Rays of Hope ebook.
Read It Now »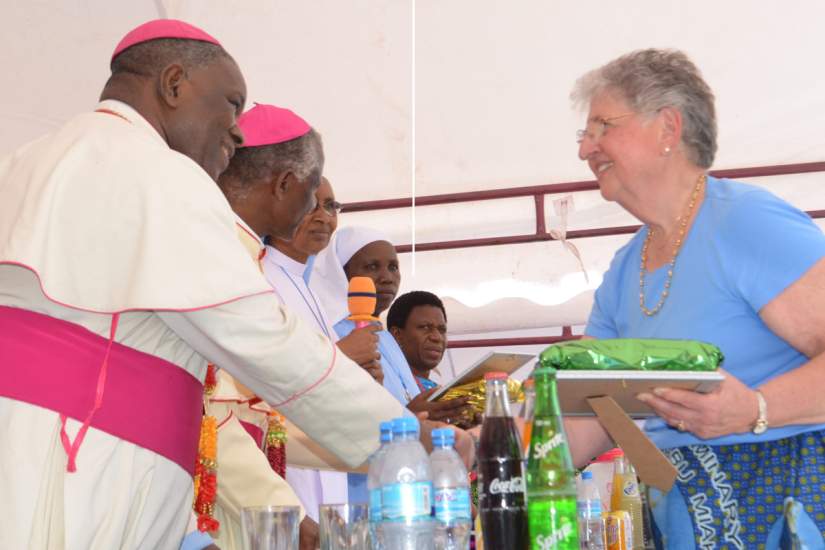 In April, ASEC board member Dr. Jane Farr, traveled to Morogoro, Tanzania to represent ASEC at Bigwa's Golden Jubilee (50th Anniversary) celebration. Dr. Farr also attended Bigwa's graduation ceremony, where 29 of ASEC's scholarship recipients received their high school diplomas.
Two-year Degree Program
In 2016, ASEC expanded the program to include scholarships for two-year post-secondary degrees among women religious. This year, a total of 31 students in Tanzania (13), Malawi (9) and Zambia (9) were given the opportunity to study for two-year degrees in a variety of subjects such as education, nursing, medical science and public administration.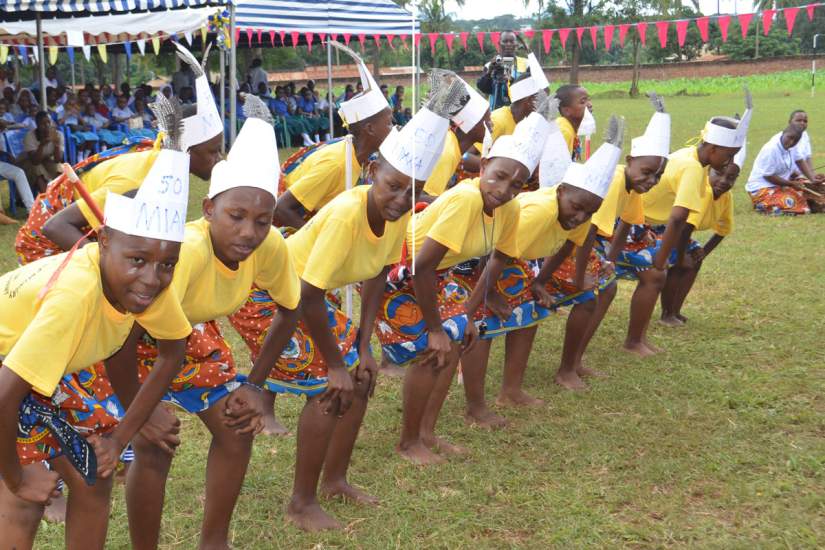 Program Impact
Currently, 84 scholarship recipients are enrolled in school. Because of your support, a total 244 two-year scholarships have been awarded since the program's inception in 2012.
Victoria Kelly, former ASEC Research Assistant for the Scholarship Program adds,
"Each round of applicants has continued to grow in both size and diversity. I have been humbled by the diversity each Sister has contributed to the program in their backgrounds and their goals and aspirations. It was an honor to a part of these Sisters' process in personal growth and creating positive impacts on their communities and the world."