Education lays the groundwork for successful societies; however, education is unfortunately not very common in Africa. That's why April 14th was a very important day for 46 religious women.
This year 46 students graduated from Bigwa Seminary Secondary School in Tanzania. Twenty-nine of those students were able to graduate because of the ASEC two year Bigwa scholarship.
Parents, guardians and friends joined the graduates in celebrating their accomplishment as the celebration began with the Holy Eucharistic lead by Bishop Telesphor Mkude of Morogoro Diocese. Bishop Mkude spoke to the crowd on the importance of their education.
"The education you obtained at Bigwa secondary school is for the society, the Nation and the people in needy respectively. Be fruitful to people without segregation or religious bias," said Bishop Mkude.
The Tanzania ASEC staff also participated in the event and congratulated them on their accomplishment. Their presence was important and encouraging to those in attendance. Many people appreciated ASEC's contribution to the educational development of Tanzania, and the nation at large. Sr. Maria Telesphora, COLU was the Tanzanian ASEC Coordinator for some of the graduates. She spoke about how they could apply their education moving forward.
"You are studying for serving people: in prayer and hardworking is where you are inspired to continue evangelizing the world of God. Avoid thoughtlessly and you will be truly the witness of Jesus Christ to many people," said Sr. Maria.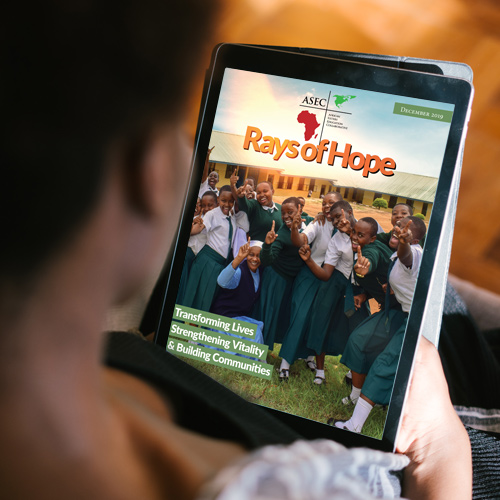 Read Rays of Hope
Learn more about Catholic Sisters transforming poor, rural communities across Africa in our FREE Rays of Hope ebook.
Read It Now »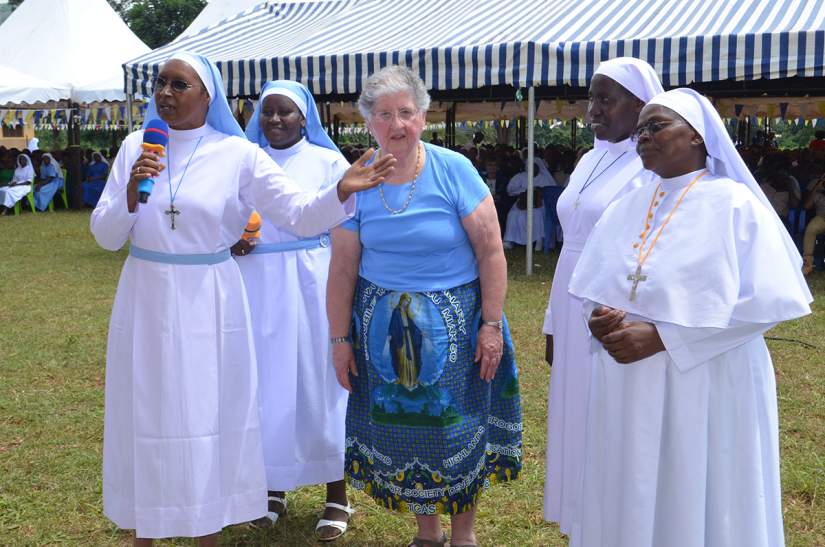 Over the years Bigwa has seen great development in performance, as well as strong growth of moral integrity and spiritual ethics. This year was also an important year for the school itself. The Bigwa school celebrated its 50th anniversary. ASEC Board Member Dr. Jane Farr traveled to Tanzania to attend Bigwa's Golden Jubilee celebration on ASEC's behalf.
Education is for improving the lives of others, struggling to achieve and leaving the social community development and the nation better than ever before. This is exactly the thinking we should pass to the younger generation whenever we desire to discover the true passions for society development.
Although this is a big step forward in the education of religious women there is still so much work that needs to be done. 71% of religious women in the areas we serve still do not have access to education. It's our mission to continue our work until every religious woman in Africa can of the same opportunity that these 46 graduates had this year.