ASEC: Our Team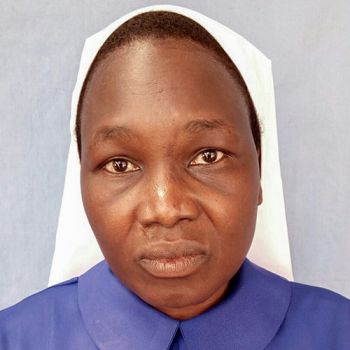 Sr. Kiden Christine Janet, MSBVM
Doctoral Scholarship Program Participant - SouthSudan



Sr. Kiden is a sister of the Missionary Sisters of the Blessed Virgin Mary, was selected as a doctoral scholarship recipient for a pilot initiative through the ASEC's Scholarship Program beginning in 2020. She is from South Sudan and is currently serving in Kenya.

Sr. Kiden is pursuing her Ph.D. in Education from the Catholic University of Eastern Africa (CUEA). She previously earned her M.Ed. in Educational Administration and Planning in 2010.

Sr. Kiden's research examines internal quality assurance policies of public universities in South Sudan, seeking to understand how these policies are implemented, their relevance and obstacles to their implementation.

She decided to pursue her Ph.D. after serving as the Head of the Department of Education, 2011-2013 and Dean of the Arts and Social Sciences, 2013-2018, at the Catholic University of South Sudan. There has been a recent governmental push in South Sudan for lecturers to hold a Ph.D., as well as a general need for highly trained educators. She has been working on her Ph.D. since 2018.

In her spare time, Sr. Kiden enjoys reading, gardening and singing.
Contributions