ASEC: Our Team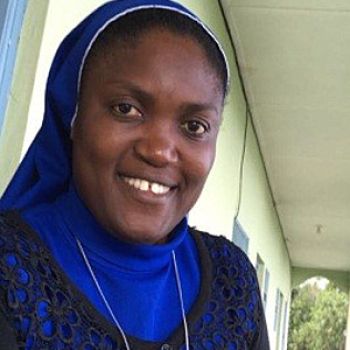 Sr. Clarisse Remjika Jaiwo, SST
Country Director Cameroon & Coordinator for Africa



Clarisse is a member of the Congregation of the Sisters of St. Therese of the Child Jesus of Buea, an Institute of Diocesan Right. She joined the order in 1996 and since after her first vows, she served as bursar of a school for three years before going to do a degree program. She graduated with a B.Sc in Geography from the University of Buea after which she taught Geography and served as bursar for two years in two different schools.

From 2008 to 2014, she served her Congregation as Secretary General and Project Coordinator. In the course of these years, she headed the Conference of Religious in the Diocese of Buea as Chairperson.

She is a member of the Council of the Leadership of her Congregation as well as an MBA student with a specialization in Project Management.at the Pan African Institute for Development, West Africa; she began service with ASEC as from October, 2013, and currently holds the position of Country Director for ASEC, Cameroon.

Clarisse loves innovations, generates some and contributes her ideas and energies into innovations that will bring transformative change to society, thus her passion for project management. She also loves cooking and singing.
Contact Information
clarisse.jaiwo@asec-sldi.org
P: +(237) 671-023-644

Contributions