Sr. Catherine has made strides in eliminating hunger through sustainable farming. As Director of the Ukweli Home of Hope, she has provided basic necessities, counseling, healthcare, and education to over 200 orphaned boys, guiding them towards a future hope for a better life.
An estimated 300,000 children are on the streets in Kenya today. The majority are male, urban migrants (ages 6-15) coming from single family homes with very little education and no source of income. Some of the boys were abandoned, and some lost their families to war or illness. They survived by eating garbage, working small jobs and petty crime. Sexual exploitation is also common.
"Many people are taking care of girls, and we felt the boys were lost," said Sr. Catherine

"When you work with them, you understand that most crimes are done by street boys, and when you rehabilitate them you reduce crime," she said. "Imagine, we could have had 200 criminals instead of students!"
Sr. Catherine provides shelter and loving care to 25 former street boys in Nairobi.
Ukweli Home, which cares for about 25 boys at a time, runs on donations and the income generated from a large garden that the boys plant and harvest themselves.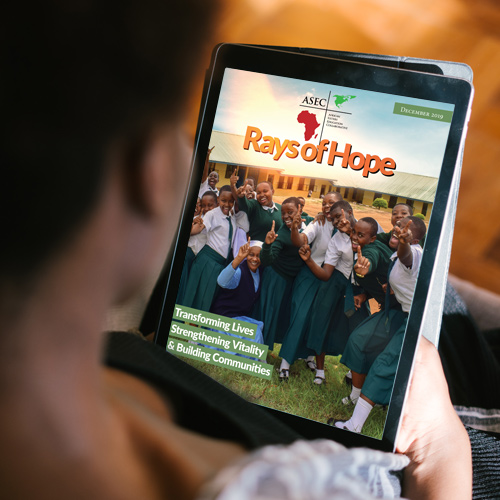 Read Rays of Hope
Learn more about Catholic Sisters transforming poor, rural communities across Africa in our FREE Rays of Hope ebook.
Read It Now »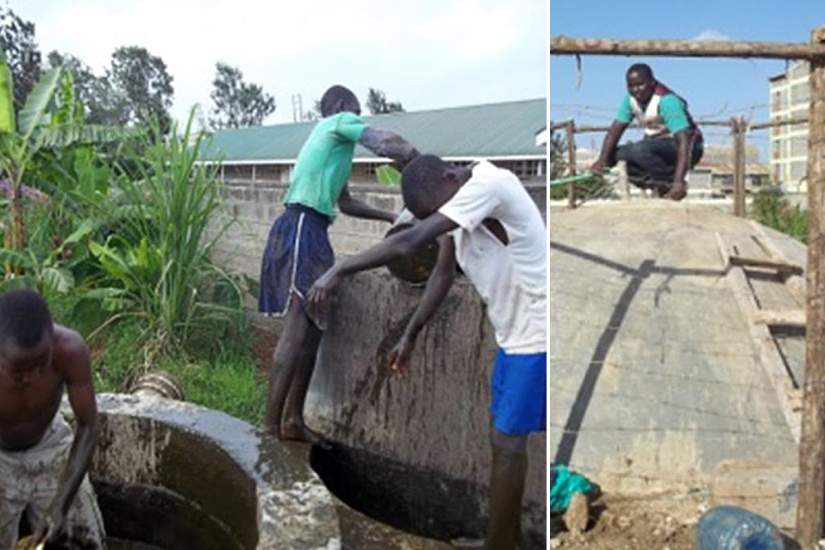 To save on utility costs, a biogas digester on the farm uses livestock waste to create gas that is piped to the home for cooking. Biogas production uses oxygen free digestion, which reduces odor, produces energy and improves the storage of manure. It also helps in reducing pollution. Much of her knowledge she gained through the mentorship of an alumna of ASEC's Sisters Leadership Development Initiative (SLDI) program.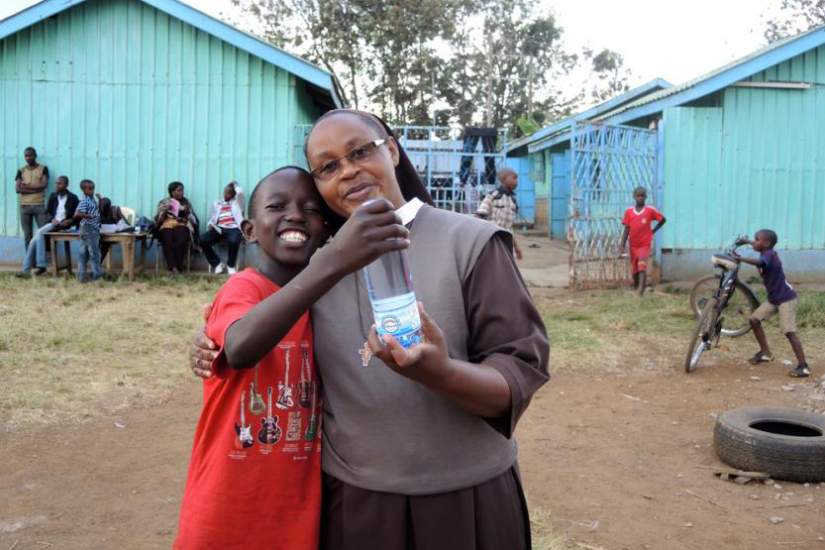 Sr. Catherine has also raised funds to establish a bottled water income generating project at Ukweli Home. The Ukweli Oasis Drinking Water bottling project is now operational, and sells water locally to support the home for boys. Sr. Catherine hopes that Lucas Maina, a 21-year-old university student who lived at Ukweli Home for a decade, thinks that the bottling project will help Ukweli Home to be financially independent. He, along with five other Ukweli home graduates, plan to run the bottling factory upon graduation from university. This will provide employment opportunities and a chance for the boys to gain experience running a business.It will also help Ukweli Home to move to a larger location that can house up to 70 boys.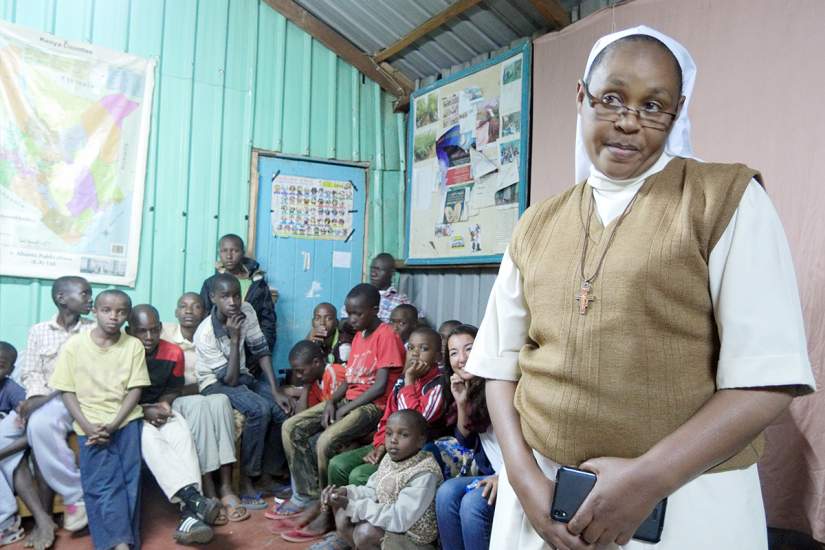 Sr. Catherine Wanza did not go through the ASEC program personally. She was mentored by Sr. Anisia Kitaka, LSOSF, who graduated from our SLDI programm (Administration Track, 2009). Sr. Catherine reported being mentored by Sr. Anisia, a member of her congregation, on an almost-daily basis for two years. She said she learned skills in management, reporting, project writing and curriculum development. Sr. Catherine has shared her knowledge with others through the mentorship of other sisters and even the boys in Ukweli Home. In fact, some of the boys are trained to serve as mentors for the other boys. Sr. Catherine added that as a result of Sr. Anisia's mentorship, she was able to take risks, has less stress and feels more organized.