I would like to start by introducing myself. My name is Sr. Magdalena Laurent Izengo. I am a Tanzanian working in the Archdiocese of Dar es salaam as a member of the Congregation of the Little Sisters of St. Francis of Assisi. I am working as an Assistant Mother Superior. I graduated as an SLDI student last year after attending the ASEC course for three years (2019-2021). I have been in leadership for six years.
As a member of the group of ASEC alumnae, I appreciate the knowledge I received in three years of courses and a site workshop. The course and the workshop have brought the following impacts in the children, people and within my congregation:
I have written three projects up to this moment. The project which has already received funding is the project of child protection. This grant allowed us to obtain security cameras to make the school a safer environment. Thank God! Now the children are happy and there is no more abuse to our children. The children are aware of their rights and they can report any case of abuse immediately.
I thank God for the competence and skills I obtained from the course. Aside from what I have mentioned, I also was able to carry out a project to obtain construction on a nearby Catholic diocese. I have written a project for water in Dodoma region. Now the Congregation is using me as a project writer after I have been empowered by Mother ASEC and my education. I am hoping the response will be positive despite the economical challenges due to the COVID-19 pandemic and the current war between Ukraine and Russia.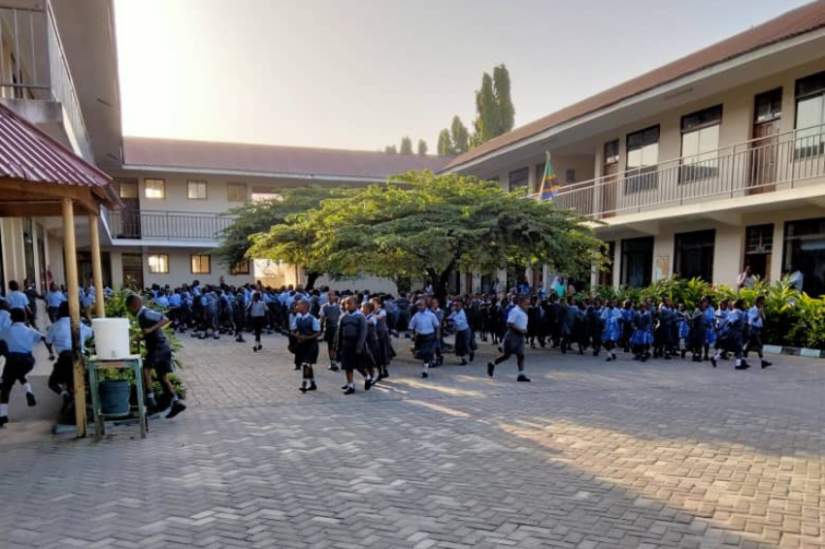 Apart from writing projects, I'm now competent in computer skills. I am mentoring the young sisters who came to join us so that they acquire some computer knowledge instead of having to employ someone outside of the organization. I can do all the secretarial work in my office without a problem. Attending courses through ASEC simplified my work.
In my leadership role, I have succeeded in making all the manuals needed by the Congregation to carry out tasks. This means that even coming leadership will enjoy an easier transition as a result of participation in ASEC.
I am proud of the programs run by Mother ASEC in Tanzania and Africa at large. May God bless abundantly the Hilton Foundation and all those who coordinate and supervise the programs for the benefit of the Church in Africa. I am hopeful the impacts of empowering sisters will continue from one generation to another. God bless you all.