The first day of school is a day full of alternating emotions. No matter your age, stepping into a classroom on the first day of classes is a moment felt with a combination of excitement and anxiety. But for some children this moment never comes.
In Kenya, access to education is scarce. The probability of receiving a proper education as an orphan is even lower. However, religious sisters in the Good Shepherd Ministries are working to help provide a quality education to these children.
One of these religious sisters in Sr. Lucy Kanjira, a Good Shepherd Sister. Sr. Lucy is an alumna of ASEC's Sisters Leadership Development Initiative (SLDI) program, studying project management. Through SLDI, Sr. Lucy learned skills to help her be better equipped to take the lead in projects and develop ways to help improve the lives of those living in Kenya.
One concern is especially close to her heart. Living in Kenya, Sr. Lucy understands how difficult it can be for a child to receive a quality education. She understands that education may not be readily available for some children and, when it is, the child may be too preoccupied with other concerns to focus on schoolwork.
However, Sr. Lucy knows how life changing the gift of an education can be to a child.
When she finished the SLDI program, Sr. Lucy decided to put pen to paper and start appealing for grants to help children in Kenya receive a quality education. She has secured several grants for various education related projects. Two of these projects were especially dear to her heart.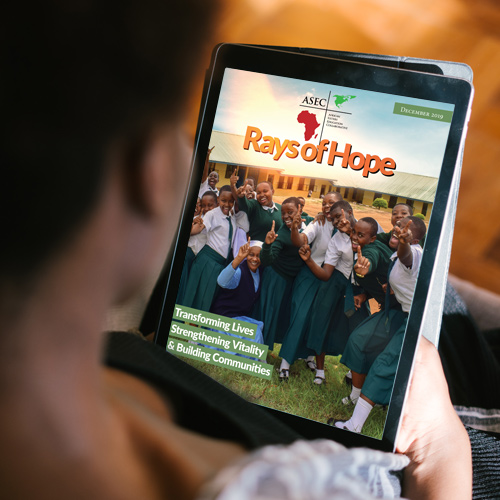 Read Rays of Hope
Learn more about Catholic Sisters transforming poor, rural communities across Africa in our FREE Rays of Hope ebook.
Read It Now »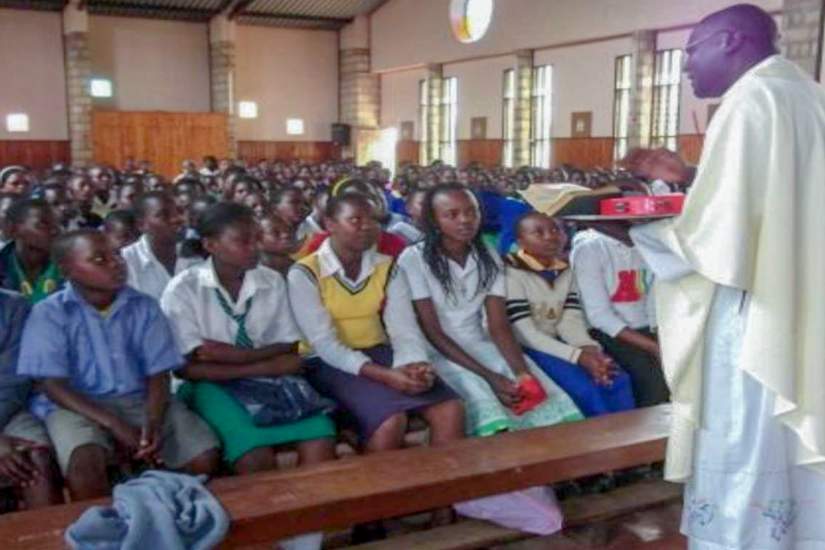 The first project was a staff development initiative in schools. Sr. Lucy knew that to help educate children the teachers in these schools would have to be knowledgeable in their area and understanding of how to teach orphans. Sr. Lucy worked with the Christian Child Care International to secure funds for this project. As a result, these teachers now have a deeper understanding of how to connect and teach orphaned children.
The second project was specifically directed towards orphans. Sr. Lucy used grant funding she received to help support secondary education for orphans. When a child is orphaned, he or she is concerned with a million different things. Education is often the least of their worries. So, Sr. Lucy has used this grant to show orphaned children the importance of an education and how it can be used to better their lives.
But perhaps Sr. Lucy learned the most valuable lesson. When she began her journey with ASEC Sr. Lucy knew her life would be forever changed. However, Sr. Lucy had no idea that her education would cause a ripple effect across her community. Children in her community look up to her as a role model. They see her and realize that anything is possible.