On January 19 to 21 2017, we had alumnae meeting during which "Customer Service" was treated as one of the topics.
This training not only helped me to learn how to treat customers in our hospital but also shaped my moral behaviour. I came to discover that I was more reactive to questions than responding to the needs of others, thus negatively affecting the lives of others. Through the alumnae gathering of last January, I have been transformed into a happier sister as I made a conscious effort to respond rather than react to people's needs.
Treating customers better has yielded not only a good reputation to our hospital but leaves the customers with a feeling of worthiness and wellness even in their pain!
Knowledge from our Alumnae gathering prompted the creation of a "customer desk" at our hospital, through which our customers have quick service and direction. Visitors and patients are attended to in good time waste of time.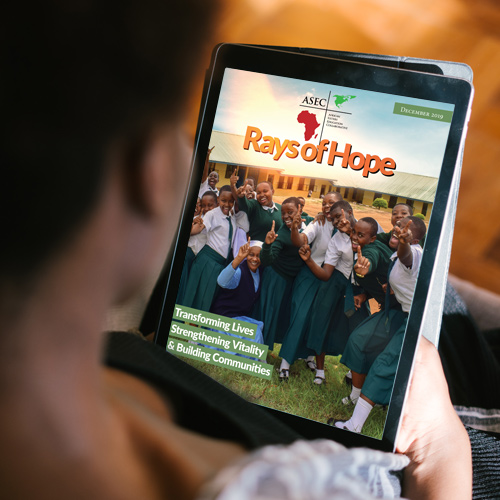 Read Rays of Hope
Learn more about Catholic Sisters transforming poor, rural communities across Africa in our FREE Rays of Hope ebook.
Read It Now »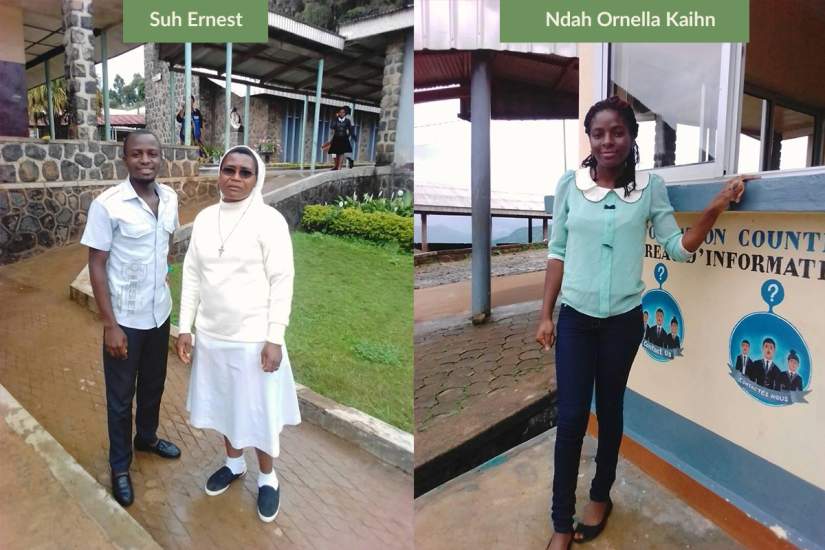 Mentoring others about Customer Service
I mentored two workers on customer service tactics that I learned during the training at our alumnae meeting. Suh Ernest, who works at the hospital's customer service desk, testifies
"Thanks to the classes and the experience in St. Martin the Porres Hospital, I have learnt a lot on customer service, knowing especially that the customer is the king in every business and should be treated as such. I have learnt from Sr. Euphemia to have patience, understanding, care and a friendly attitude. Above all, I have learnt as a good steward to be accountable."

"On a happy note, I can say I have been doing my best as far as practising the above are concerned. I look forward to doing more progressively since learning never ends."
Thanks to my mentor,
Suh Ernest
Customer Desk Njinikom Catholic Hospital

I also mentored Ndah Ornella Kaihn, another employee at the customer service desk. She says,
"I remain grateful to Sr. Euphemia from whom I have learnt so much which helps me in and out of my job side. I am doing my best to practice what was taught by my lovely sister and I have just realised that I am the door of the hospital who have the mandate to encourage more customers to come to our institution. I have learnt how to treat customers well by being sociable, humble, polite, loving, bring myself to their level. At first, I was good at reacting to people and thanks to mentoring on Customer service, I have improved my skills and learnt to respond to customers issues. In addition, treating the customer as king as explained above attracts more and more customers to our institution."
Ndah Ornella Kaihn
Customer service desk, Njinikom Hospital