ASEC: Our Team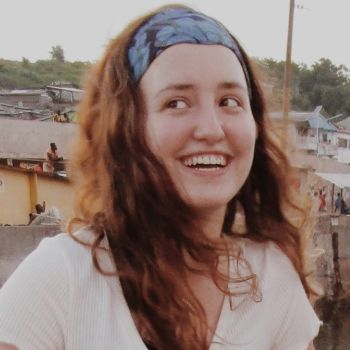 Kirsten Gillern
Service Learning Participant - USA



Kirsten is a student at Marywood University. She attended ASEC's Service Learning trip to Ghana in summer, 2019.

Kirsten Gillern is a 2018 Alumna of Holy Cross High School, and a current Music Therapy major at Marywood University. A member of Alpha Sigma Psi, which is a service sorority on campus, Kirsten is also a rehearsal assistant for the Tutti Ensemble at Marywood, along with continuous participation with the Africa Sisters Education Collaborative and their service learning trips to Ghana. In 2019, Kirsten was selected to go on a service learning trio to Ghana for nineteen days.

In 2019, Kirsten donated around 200 instruments, and her plan for this year is to donate 2-3 keyboards and hopefully a few hand drums as well with the help of donations from the community.

She will be returning to Ghana for the second time, with other students from Marywood and Chestnut Hill College. She will be visiting an orphanage, serving at two schools, and also a rehabilitation center for leprosy survivors and those with special needs. Kirsten asks for your prayers for the safety of her service team as they travel over 5000 miles.
Contributions