The country of Malawi faces several issues in the modern age: high poverty levels, high HIV/AIDS infection rate, an unstable banking system and an unstable power grid.
The unstable power grid leads to incessant "black outs" daily. They are caused by the country's poor maintenance of the power supply and lack of hydroelectric power. The hydroelectric power is lacking due to low water levels from nearby dams from climate change and corruption.
No matter the country or state – electricity is of great importance. Hardly any institution or organization can function properly without adequate power.
Stable power is especially needed in institutions like health centers and hospitals.
For the Kasina Health Centre in Dedza District, Central Region of Malawi, unstable electricity poses huge problems in helping others.
However - as an Alumna of ASEC's Sisters Leadership Development Initiative (SLDI) program, Sr. Stella Ovientaoba, MMM writes,
"Every problem has a solution".
Countries like Malawi have abundant natural resources like wind and solar energy at their disposal; so a grant was written to create a solar power system as an alternative source of electricity to stop the constant "black outs".
The grant was approved by the Conrad N. Hilton Foundation and the Kasina Health Centre has since installed their solar energy system, significantly improving their services.
Kasina Health Centre is a mission health facility in Malawi managed by the Medical Missionaries of Mary (MMM) sisters, an international Missionary Congregation of women religious working for holistic healing and true human development focusing on mother and child.
Thanks to their solar power installation, there is uninterrupted electricity to carry out their services. Nurses on night duty are delighted to be able to conduct baby deliveries with ease with the constant electricity.
"On the first night the solar system was installed, it was like a miracle to them to see the lights on in Kasina Health Centre when there was no electricity in other places," writes Sr. Stella Ovientaoba, MMM.
She also writes that the staff no longer has to work without running water, worry about administrative work being accomplished, worry about records being kept or worry about spoiled vaccines thanks to the refrigerators constantly running.
The laboratory technicians can do all the tests necessary with their equipment – women that attend cervical cancer screenings can be treated on the spot instead of having to wait for the electricity to come on.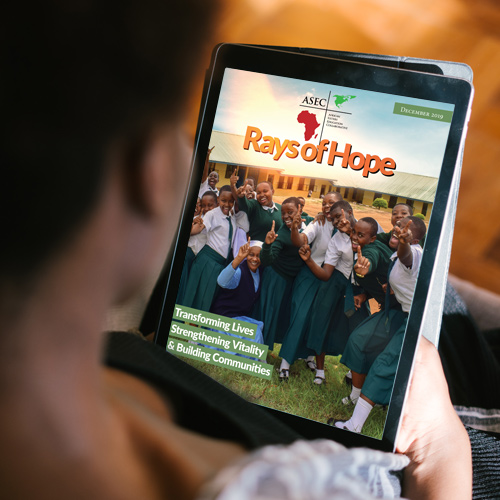 Read Rays of Hope
Learn more about Catholic Sisters transforming poor, rural communities across Africa in our FREE Rays of Hope ebook.
Read It Now »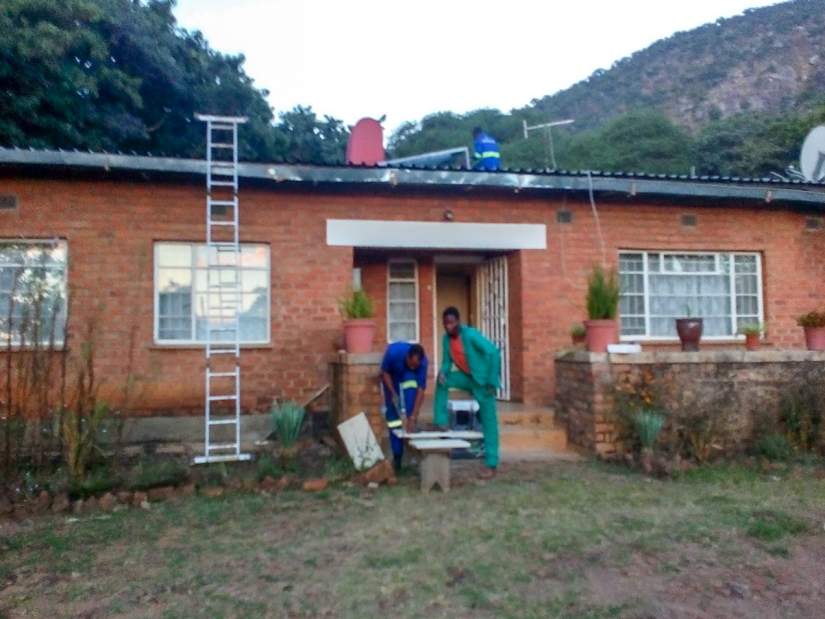 The Kasina Health Centre serves 72 villages so their development in electricity has been extremely helpful for the community. They offer several services, including:
Outpatient and inpatient curative services
HIV/AIDS Services
Antenatal care
Home-based and Palliative Care (HBPC) services
Laboratory services
Growth monitoring
Expanded Programme of Immunization (EPI)
Nutrition supplementation, Nutrition Rehabilitation Service
Cervical cancer screening
Monthly Epilepsy and Hypertensive clinics
Youth friendly health services
Community health and development services
The solar energy system is environmentally friendly, produces zero pollution and is cost effective for the health centre.
Sr. Stella Ovientaoba, MMM writes,
"The solar back up system is indeed a remarkable development for Kasina Health Centre. The management, staff, and the people of Kasina Community are immensely grateful to Hilton Foundation for giving us this opportunity to achieve our goal of being able to aptly carry out diagnosis, provide treatment and all necessary services, without delay, in a safe and hygienic environment."
As an SLDI Alumna, Sr. Stella Ovientaoba, MMM has used her education to improve the conditions of the Kasina Health Centre through a successful sustainable energy grant.
With your help, ASEC educates religious sisters to be tools of sustainable development across Africa. You can help educate religious sisters and improve their communities by donating to ASEC today.