In August 2012, sisters from East Africa - Kenya, Uganda and Tanzania - had the opportunity to create and display posters of their work reflecting the application of the knowledge and skills that they gained by participating in the SLDI program.
The poster display took place during the Conrad N. Hilton Foundation delegation visit to Africa. The Foundation is the co-initiator and funder of the SLDI program, and the Hilton Foundation staff were keen to see the work they have been supporting since SLDI's inception in 2007.
Posters were hung and a presentation of the work that sisters undertake preceeded viewing.
<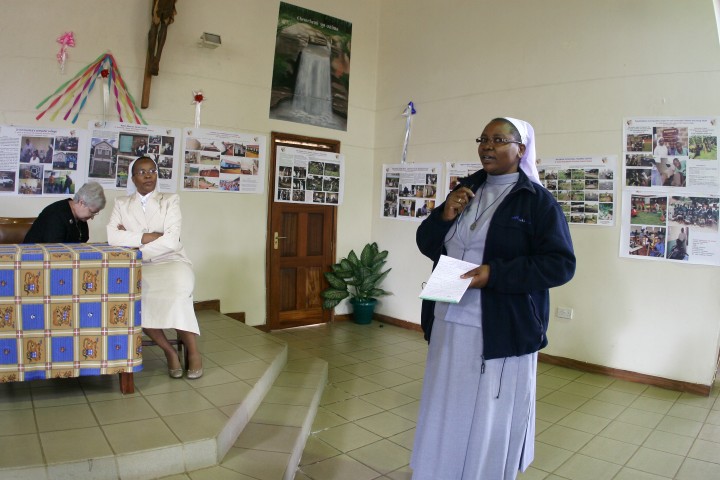 >
The Hilton delegation and Sr. Anne Munley enjoyed viewing the posters: