My name is Sr. Rose Alex Massawe, I belong to the congregation of Passionist Sisters of St. Paul of the Cross. I am a Tanzanian and I live in Arusha. I am assigned to work in our primary school as a bursar. I would like to share my thoughts about the basic computer technology and finance courses I took through ASEC's Sisters Leadership Development Initiative (SLDI) program.
My entire congregation and I have experienced abundant graces since I joined the SLDI program in 2016. I cannot thank you enough, my dear benefactors from ASEC, for the marvelous and inspiring programs. Through your generosity and love, we African sisters are empowered by this education. It is like a dream for me to see that now I am able to do my work so much more systematically than before. This is the direct result of having attended the basic computer course and the finance workshop in Morogoro, Tanzania.
When we started the basic computer course in 2016, we all struggled to use computers. But this year 2017, after receiving the laptops, everyone is able to do class and group work very well. I see how we have developed and improved in technology. In one year, I am working without stress because I am able to use computer to simplify my work as bursar. Before, I was doing it manually and making many errors. I am also enabled to do extra work now because I am so much more efficient.
This year I went for the finance program which took place from 12th August to 9th September. I have learned beyond my expectations. The finance workshop has enriched me to the point that I am able to take pride in my work as bursar. The knowledge which I received, especially resource mobilization, effective time-management, stewardship, accountability and integrity, I will use for the benefit of my whole congregation and society because I will teach the sisters and the people whom I work with. Moreover, I will use the laptop I received in grant writing, since it will be easier to communicate with the donors.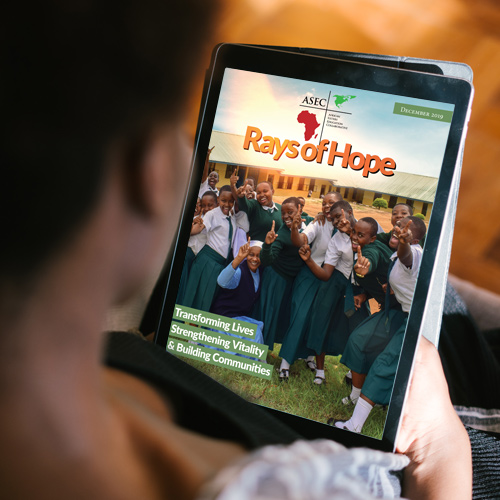 Read Rays of Hope
Learn more about Catholic Sisters transforming poor, rural communities across Africa in our FREE Rays of Hope ebook.
Read It Now »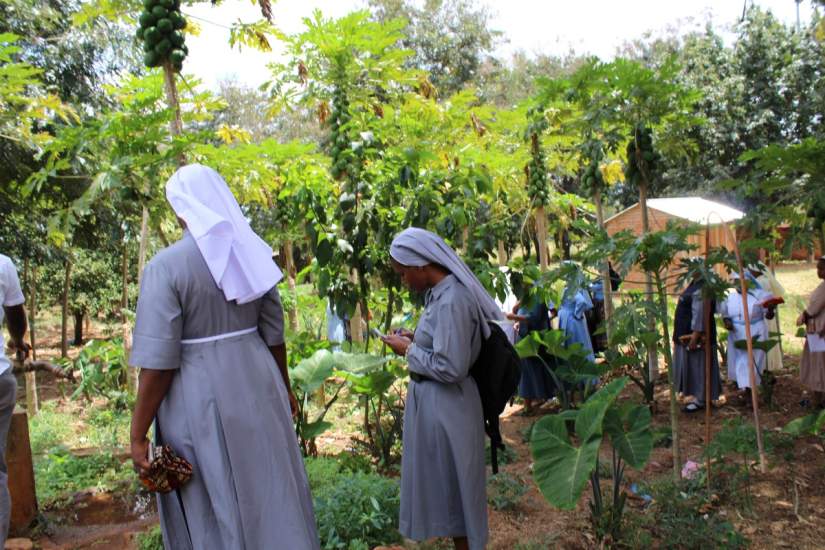 After finishing the finance workshop, we went on a field trip to Bigwa Sisters Seminary to see what they have developed there. I was moved by how they manage their projects apart from school, and how they are able to make money which they use to cover some costs of the students who are unable to pay school fees. I want to use the same method to start some simple projects to sustain our community, while at the same time helping those who are needy.
I want to use this opportunity to thank all those who are helping the African sisters to study especially ASEC. I also thank God for Sr. Tryphina, ASEC director in Tanzania, Sr. Maria Telesphora, ASEC coordinator in Tanzania, Facilitators and Tanzania Superiors for their effort to make sure that the programs are well developed for us and are delivered effectively. I appreciate the way they work with us and encourage us to mentor our sisters. May the good Lord continue showering blessings upon you, as you carry out the saying "educating a woman is educating the whole society"