ASEC's Service Learning Program enables Students and Sisters from ASEC founding institutions participate in annual Service Trips to Africa. Accompanied by mentors, U.S. participants travel to Africa for three weeks and are immersed in a wide range of volunteer opportunities, serving side-by-side with African Sisters.
In May-June, 2019 a team of volunteers from Chestnut Hill College and Marywood University traveled to the West African nation of Ghana to serve in three organizations in the Cape Coast region. Yerodin Lucas, a Service Learning participant from Marywood University, wanted to share about his experience in Ghana.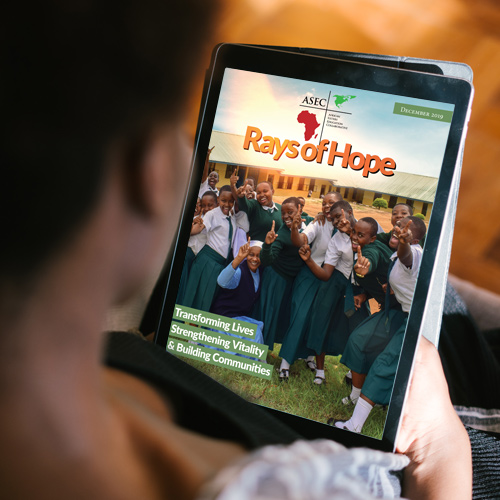 Read Rays of Hope
Learn more about Catholic Sisters transforming poor, rural communities across Africa in our FREE Rays of Hope ebook.
Read It Now »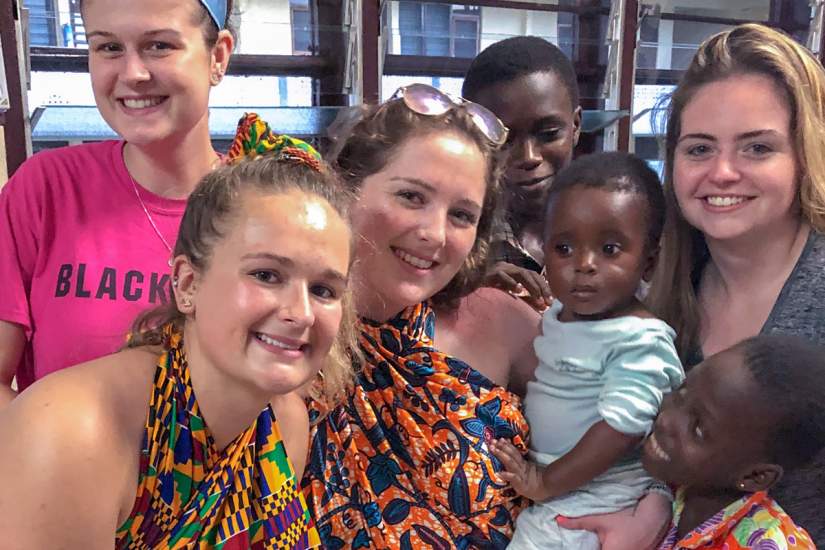 In my short span of time in Ghana, I have seen and done so much that my perspective about what really matters in life has changed. I have seen first-hand what extreme poverty looks like. I have walked and talked with Ghanaians in their villages, homes and schools and gained a window into their world. Despite the harsh living conditions and meager resources many had, people were friendly and willing to share whatever they had with us.
Service Learning participants were tasked with providing educational service to two traditional schools in Cape Coast; Mary Queen of Peace Catholic School (MQPCS), Cornelia Connelly School of the Holy Child Jesus. We also served children and adults at the Padre Pio Rehabilitation Center in Elmina.
At both schools, I worked with middle school students from 5th to 9th grade. As a former middle school teacher, I enjoyed having candid conversations with the students about their goals and dreams. Many of them want to work in engineering, science and finance. Trip mentor Dr. Jacqueline Reich and I taught lessons in math, geography, religious studies, poetry and science. We also taught the students how to play baseball.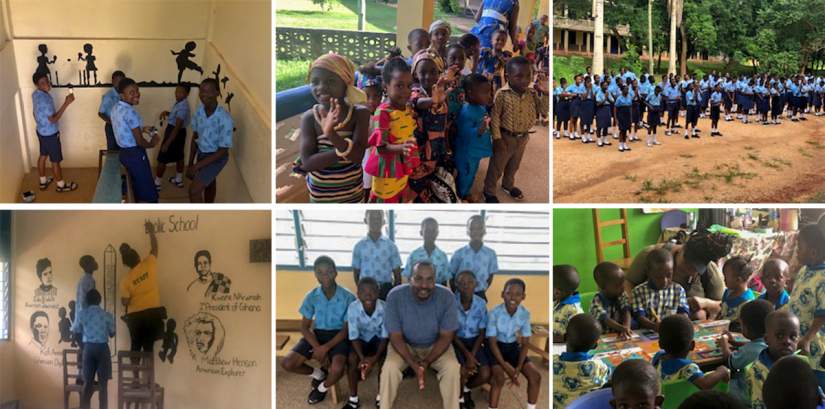 I was also happy about taking part in painting a mural at MQPCS. The mural encompassed the school, students and historical figures that represent some of what Africans and African Americans have contributed to the world. In the end, we were able to leave a visual token of our appreciation to the school.
I made valuable connections with the teachers and administrators. We spoke about some of the challenges they faced with lack of resources and proper training. I was able to offer them some websites and potential training opportunities. The impact that the group made on the school communities was evident and my experience at all service locations was enriching and amazing.
My reaction to my Service Learning experience is one of utter gratitude. I am so grateful for Marywood, Chestnut Hill and ASEC staff, group leaders and the other participants trip for making it fun and never making me feel like an outsider as the only guy in our group. I will remember this experience for the rest of my life!
In the words of Dr. Maya Angelou,
"We do the best with what we know, and when we know better, we do better."