Sr. Caroline Wanjiku Munene, FSCG was never comfortable with public speaking. She certainly never imagined herself in front of a large audience leading a workshop. But, it's clear that Sr. Lucia Mutuku, the Director of Formation at Chemchemi Institute in Nairobi, Kenya saw something special in Sr. Caroline when she asked her to facilitate the first-ever workshop for junior sisters preparing for their perpetual vows. Ordinarily, Sr. Caroline would have her reservations about taking on this request. But (even to her own surprise) she accepted readily and with optimism. And she credits this all to the African Sisters Education Collaborative (ASEC).
Sr. Caroline is enrolled in Tangaza University College in their Masters of Arts in Spirituality and Religious Formation program where her education is being sponsored by ASEC's Higher Education for Sisters in Africa (HESA) program. The HESA program facilitates higher education for the sisters of Africa in 26 colleges across the continent and in the US. By participating in the program, she gained the confidence she would not have had otherwise to facilitate a 2 day workshop for the 25 junior sisters gracefully and with confidence.
"The fact that I did not have a background in theology and that the topic proposed was not in my syllabus did not hold me back" explains Sr. Caroline. "I took up the challenge to research on the topic, draw from my experience as well as that of others especially those well versed in prayer and scripture. That is an art I have picked up from the MA program."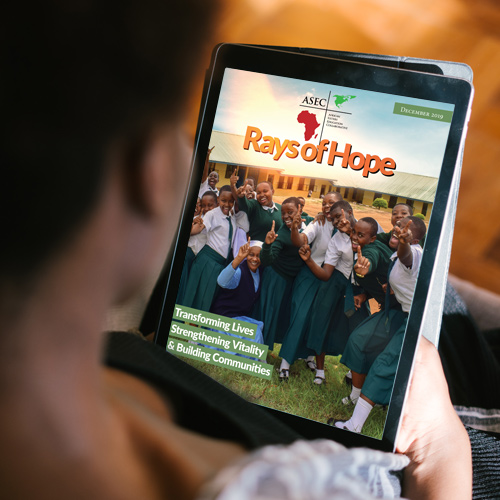 Read Rays of Hope
Learn more about Catholic Sisters transforming poor, rural communities across Africa in our FREE Rays of Hope ebook.
Read It Now »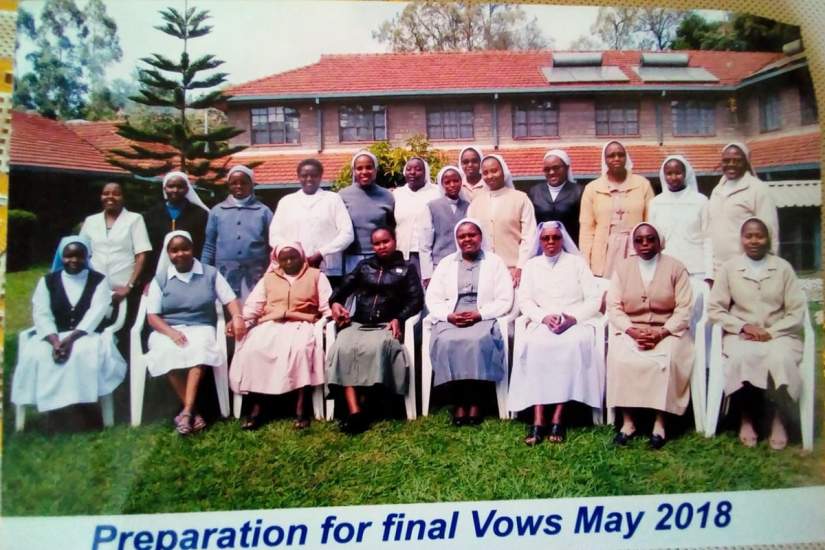 After the workshop she received very positive feedback from both the junior sisters and the Chemchemi Institute. She also realized the positive aspects within her as a facilitator including assertiveness, clarity, depth, thoroughness and the use of her own life experiences as examples when speaking
"Because of ASEC, I can confidently say that I had the opportunity to share with and empower younger sisters and also to develop an aspect in me that will be of great help to my congregation, the church and society at large".
Who knows what is next for Sr. Caroline, perhaps a career in public speaking.