Sr. Teresa Mulenga, who is a member of Sisters of St. Theresa of the Child Jesus (Teresian Sisters) and ASEC Coordinator for Malawi, worked tirelessly in 2021 to conserve the environment using what people have long considered "wastes."
Malawi depends on maize as its staple food. As such, almost every household has a piece of land dedicated to cultivating maize. Apart from that, rice and ground nuts also form part of major farm products in the country. For a long time people have concentrated on maize as an important product and the rest of the products are either regarded as "wastes" or fed to animals.
Sr. Theresa has surprised a lot of Malawians by turning the most wasted 'gold' maize stalk into a very productive source of fuel and locally-made fertilizer for higher yields. This was made possible with the assistance of Sun24, a nonprofit dedicated to providing cookstoves to developing populations.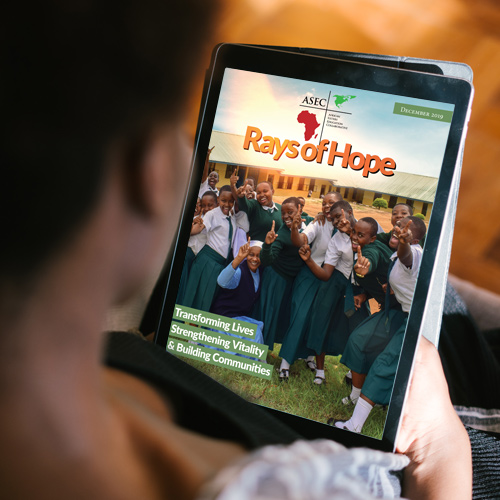 Read Rays of Hope
Learn more about Catholic Sisters transforming poor, rural communities across Africa in our FREE Rays of Hope ebook.
Read It Now »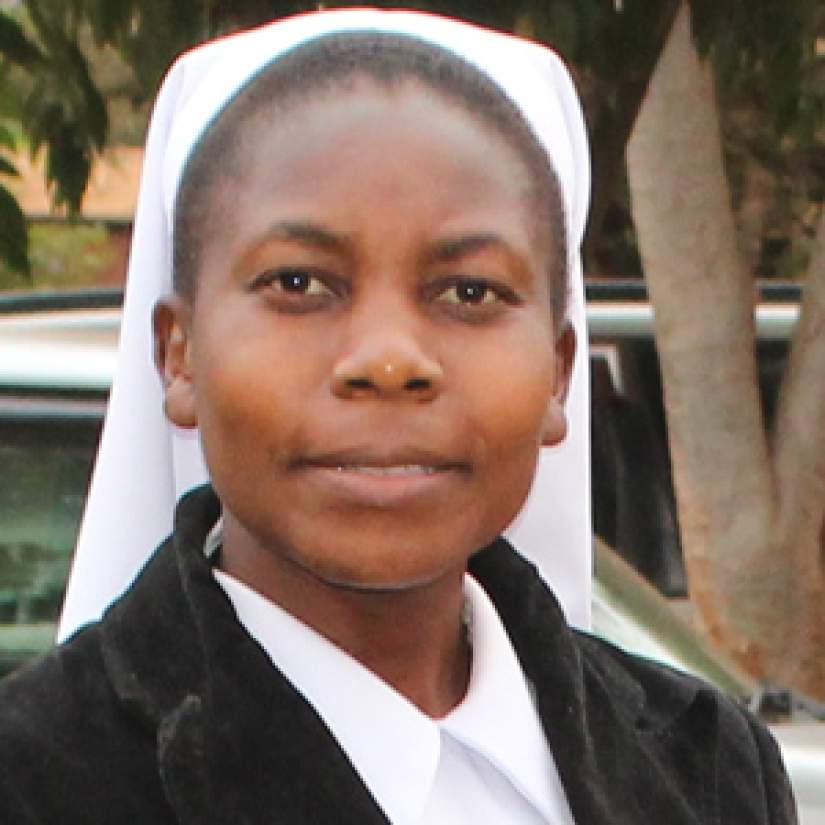 Maize stalks can be cut into small pieces and used in a cooking hole to prepare a full meal. Afterwards, the char can be charged with animal dung or urine to make a strong fertilizer. This simple technology can solve a handful of problems!
The technology reached the eight dioceses in Malawi through training offered by Sr. Teresa at the Annual General Meeting of the Catholic Women Organisation of Malawi. Apart from the women, youth of Mangochi diocese from eleven parishes have also been trained. Members of the support groups in the Bembeke area in the Dedza District have also been trained, amounting to 300 households. It is interesting to note that more than 250 nuns and ten priests have also been oriented on the use of a cooking hole and manure-making from maize stalks. Think of the impact!
Apart from physical training, online training, video clips, radio programs and TV programs have been used to spread these skills. We can proudly say no district in Malawi has been left out.

According to those impacted by this new technology, it has many benefits. One beneficiary, Ms. Chilunga, commented, "Before I learnt how to use maize stalks, we used to walk long distances to fetch firewood. This was dangerous to us and more especially to the girl child. But maize stalks are readily available just in our gardens so today our girls are protected from abuse [while walking long distances.]"

Patricia, a single mother and small business holder added, "The stalks are free and as such I can make some profit from my sales. [Before this] most of my money was used for buying firewood or charcoal which is very expensive."
She explained that with the cooking hole she is able to "concentrate on her business because the food continues cooking with very minimal supervision as the hole conserves a lot of energy."
Apart from the maize stalks, other farm residues like groundnut stems, banana stems, rice straws, elephant grass, pigeon peas stem, cassava stems and sawdust can also be used as a source of fuel. With these technologies, Sr. Teresa has also protected the life of many women as statistics show that more than 3 million women die every year due to too much smoke from firewood.
As a side note, maize stalks and other products produce less smoke and cook faster when using top lighting unlike the side or bottom lighting which is customary.
A message from Sr. Theresa:
I am very grateful to ASEC for the skills I acquired which have been instrumental in the fight against environmental degradation. These skills have enabled me to mobilize different groups with little movement and limited resources. I managed to facilitate the training sessions through effective communication skills I acquired. Furthermore, collaboration with other stakeholders and use of technology information dissemination has been a great achievement. [I give] thanks to ASEC. In the years of the COVID 19 pandemic a lot of people have been mentored on the use of other platforms to continue with different activities. This is a great achievement I personally attribute to ASEC.