That was the case for Sr. Bi Eveline Ambe as her education opened her eyes to the challenges taking place around her. Sr. Bi is a part of Sisters of St. Ann in Cameroon.
Sr. Bi Eveline Ambe enrolled in ASEC's Higher Education for Sisters in Africa (HESA) in 2017 while she was participating in basic education at the Catholic University of Cameroon, Bamenda. Sr. Bi started learning more and more about the world - in specific, she spent a lot of time studying Geography and Environmental Studies, which she described as an "eye opener."
"I read Geography and Environmental Studies which acted as an eye opener to me to pay more attention to the plight of the thousands that had been displaced in the North West and South West regions of Cameroon due to the socio-political crisis which resulted in a humanitarian crisis."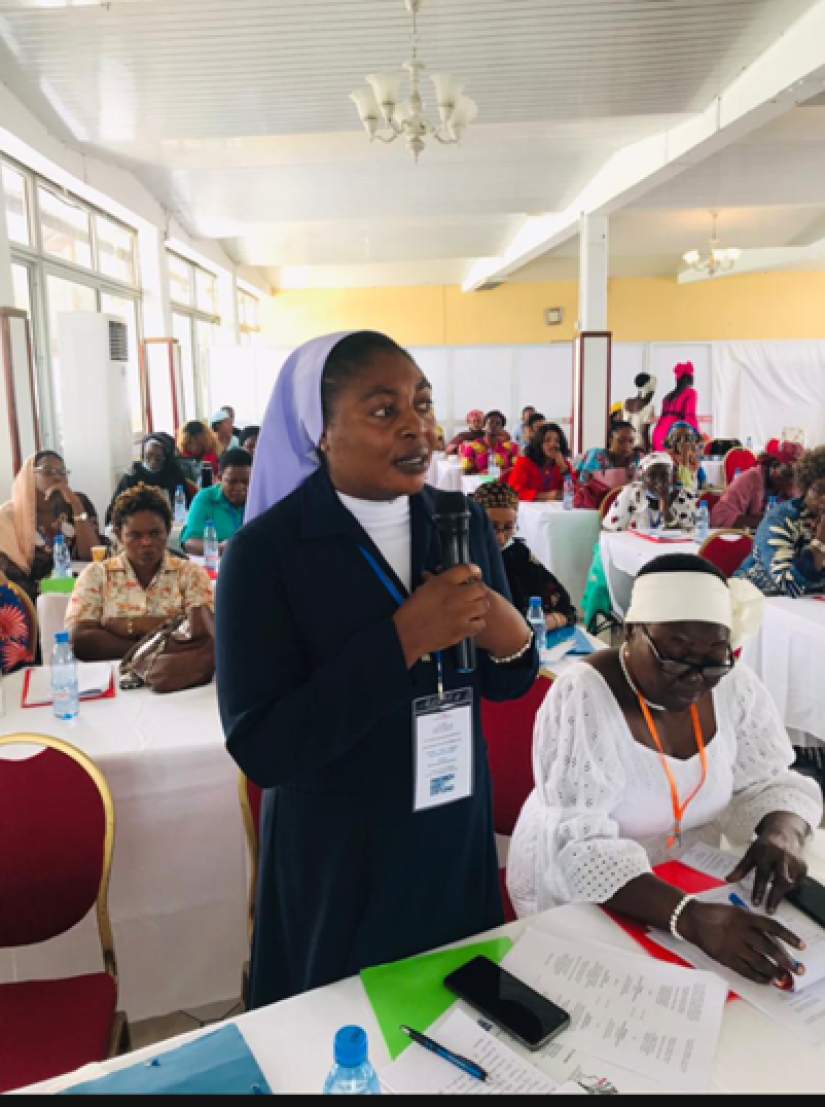 In response to the escalation of violence which has brought Cameroon to the brink of civil war, in the summer of 2021 the country hosted its first Women's National Convention for Peace. The German-based organization Friedrich Ebert Stiftung Foundation invited Sr. Bi as a result of her work done in a local non-governmental organization. The aim of the convention was to seek sustainable solutions in peace-building by pursuing dialogue, ensuring equal participation of women in all aspects of the peace-building process, and providing psychosocial support for healing trauma. The proposals for these processes were useful and enriching.
After the convention Sr. Bi was invited to form part of the planning committee. The aim of the committee was to reflect and plan strategies which can be implemented by women at all levels of society to build peace.
"I am happy to be one of those called to participate in the peace-building process in my country. Thanks to the education received through the HESA program I was empowered to impact thousands of women and girls in grassroots events and schools by sensitizing women on peace building."
Sr. Bi went on to explain that she was able to help create "Ambassadors of Peace" clubs in schools so together women can contribute in building peace, piece by piece, in their country of Cameroon.