As one of the 25 participants of the SLDI Finance II workshop which started on 1st October and ended on 28th October at the Association of Religious in Uganda Secretariat in Kampala, I was very excited when the New ASEC Executive Director, Sr. Draru Mary Cecilia, LSMIG, Ph.D., visited and addressed us on the 13th October 2017. She was on her way from Radboud University in Nijmegen, Holland, where she defended her doctoral thesis on 26 September. Her topic was Education Pathways: Narratives of Female Academics and Administrators in Uganda Universities. Sr. Draru belongs to the Little Sisters of Mary Immaculate of Gulu and has been serving at Uganda Martyrs University for the last 17 years.
It was so wonderful and beautiful for us participants in the Finance II workshop to be the first to be addressed by the new ASEC Executive Director. Sr. Draru told us that determination leads to success, and she encouraged us to take this opportunity to internalize what we are being taught so as to improve financial administration in our Congregations and ministries. She hoped that we would be transparent in our accounting practices and produce clear and expert financial reports. She also encouraged us to embrace any educational opportunities which would increase our knowledge and improve our professionalism. We told her that the training is very enriching, and that the facilitators from Profiles International Uganda are using various methods of instruction which have enabled us to learn and improve our accounting skills. We hope to manage finances in more efficient and effective ways after this workshop. We are grateful to ASEC for this opportunity.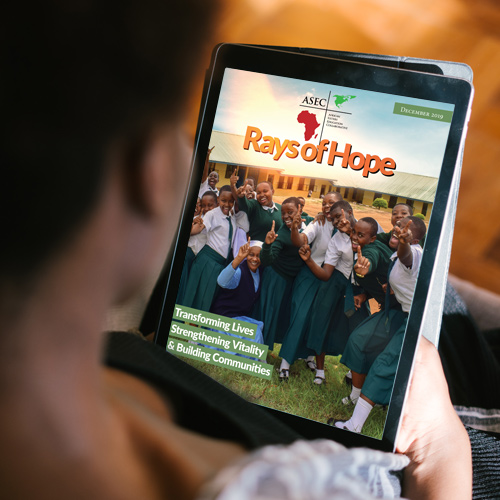 Read Rays of Hope
Learn more about Catholic Sisters transforming poor, rural communities across Africa in our FREE Rays of Hope ebook.
Read It Now »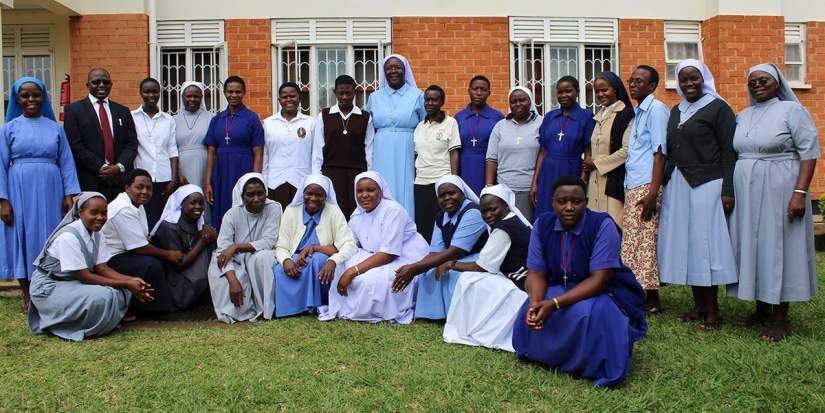 When introducing her to us, the ASEC Country Director for Uganda, Sr. Mary Germina Keneema, congratulated Sr. Draru on completing her doctoral studies, and on her appointment as the New ASEC Executive Director. She wished her success in her new position. We, the participants, encouraged Sr. Draru in her new ministry and told her that God, who has pointed her in this new direction, will be always there for her. We reminded her that our Mother Mary will accompany her always.