The Conrad N. Hilton Foundation approved a grant to African Sisters Education Collaborative (ASEC) in the amount of one thousand dollars to support the Sisters of Sacred Heart in South Sudan. The money was provided to benefit the children and youth in the campsites under the care of the sisters.
ASEC used the money to pay the school fees for ten children at Usratuna Primary School in Juba, South Sudan. School supplies such as books, math sets, paper and pencils were also purchased with the grant.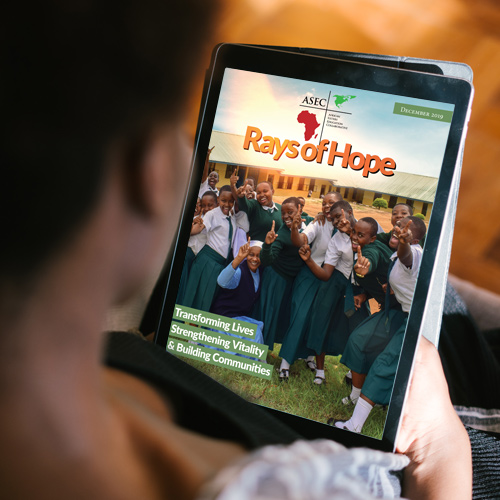 Read Rays of Hope
Learn more about Catholic Sisters transforming poor, rural communities across Africa in our FREE Rays of Hope ebook.
Read It Now »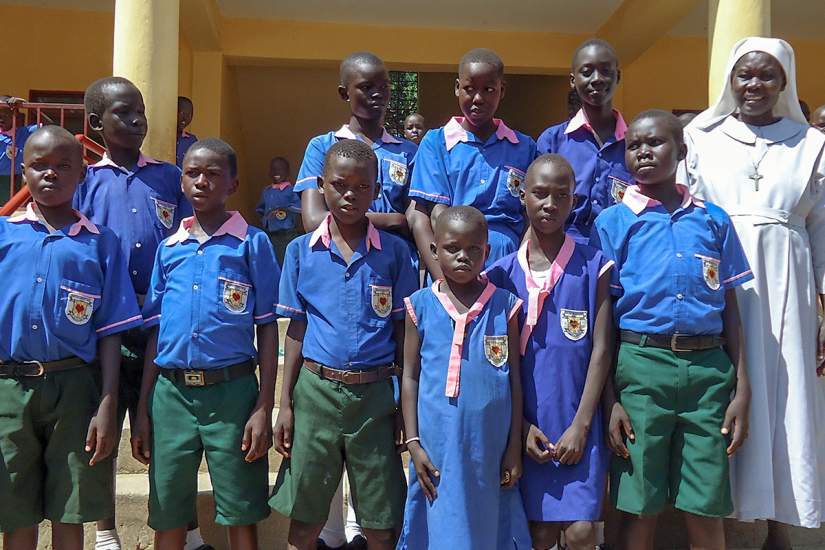 About the Conrad N. Hilton Foundation
The Conrad N. Hilton Foundation was created in 1944 by international business pioneer Conrad N. Hilton, who founded Hilton Hotels and left his fortune to help the world's disadvantaged and vulnerable people. The Foundation currently conducts strategic initiatives in six priority areas: providing safe water, ending chronic homelessness, preventing substance use, helping young children affected by HIV and AIDS, supporting transition age youth in foster care, and extending Conrad Hilton's support for the work of Catholic Sisters. In addition, following selection by an independent international jury, the Foundation annually awards the $2 million Conrad N. Hilton Humanitarian Prize to a nonprofit organization doing extraordinary work to reduce human suffering. In 2018, the Hilton Humanitarian Prize will be presented to SHOFCO (Shining Hope for Communities), a grassroots organization based in Nairobi, Kenya that catalyzes large-scale transformation in urban slums by providing critical services for all, community advocacy platforms, and education and leadership development for women and girls. From its inception, the Foundation has awarded more than $1.6 billion in grants, distributing $114.9 million in the U.S. and around the world in 2017. The Foundation's current assets are approximately $2.8 billion. For more information, please visit www.hiltonfoundation.org.