Owned by Bauchi Diocese, Our Lady's Nursery, Primary and Secondary School, is a mission-owned school in Nigeria that has been in existence for thirty-two years. It had been managed by lay people until October of 2021 when it was handed over to the Dominican Sisters, who then became the managers of the school.
With new ownership came fresh traditions – after the school was in the care of the sisters, they introduced a daily Rosary prayer, Angelus and Divine Mercy prayer. Bringing these Catholic traditions into the school was important to the mission of the Sisters – they were starting the curriculum from scratch and hoped to create a standard education for students regardless of economic status. These practices over time have made an impact through the spiritual, moral, and academic formation of the student body.
Aside from prayer and religious traditions, the school also organizes debates and inter-class competition to keep students growing in their educational endeavors. Community bonding events and holidays such as Valentine's Day and Children's Day allow the students to express love and cordiality among each other.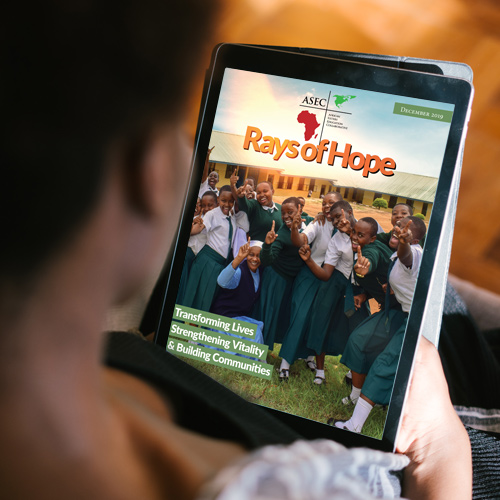 Read Rays of Hope
Learn more about Catholic Sisters transforming poor, rural communities across Africa in our FREE Rays of Hope ebook.
Read It Now »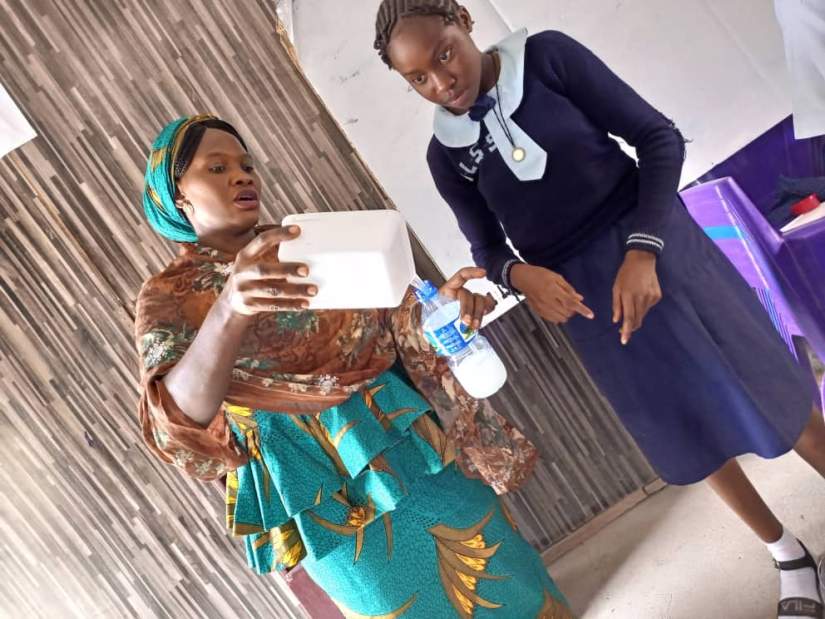 Although the school is run with a lot of love and hard work, there are some facilities that are needed by the Sisters. The school has a low budget and is in need of chairs and desks for the students to work on. The children's fees are expensive and the school has had to lower them to accommodate local parents who are mostly farmers and traders. Still, the school is determined to make their impact last through soliciting funds from friends and people of goodwill.
Entrepreneurial Month was created to educate the children of the school, especially Junior Secondary School Thee (JSS3) students, of opportunities they can use to gain income in the future. The Sisters hope that these enlightening experiences will help students to lead exceptional lives in a rapidly changing world. The themed month will offer seminars and workshops for JSS3 students to occupy their minds and keep them from staying idle at home.
Workshops offered included hair cutting, hair braiding, pedicures and manicures, making of liquid soaps, stain removers and more. Students also were exposed to films with educational themes, such as Julius Caesar. The idea is to open the minds of students to cultural texts, movies and societal skills that can help them continue to expand and grow throughout their lives.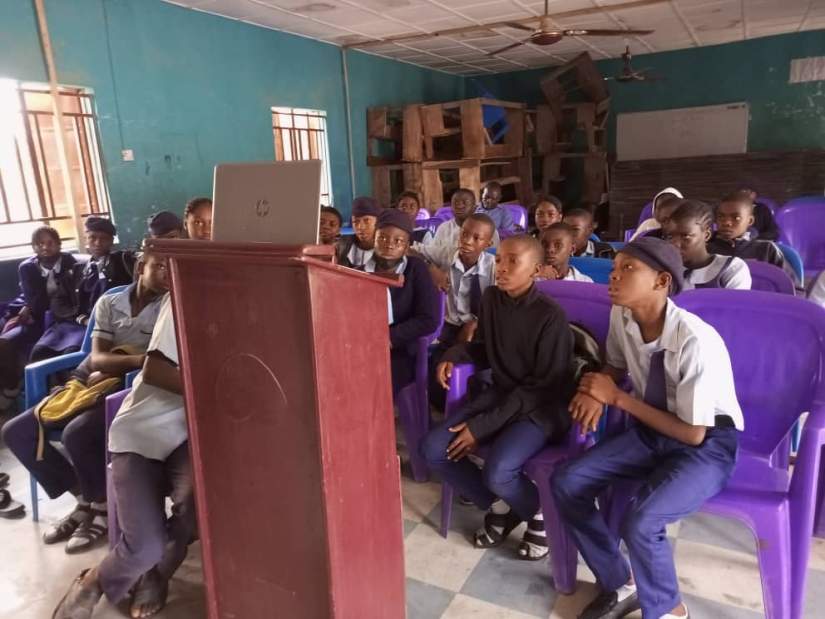 While the experience was fulfilling for the students and sisters alike, there were some limitations. Although the Sisters have equipment such as laptops, they lack projectors. This meant that any time students were to watch anything or learn from an instructor's work on a laptop, they had to crowd around a small screen. The sisters still mentioned their gratitude for their laptop from ASEC, which at least allowed them to expose students to the educational materials. They hope to obtain more materials to aid in education in the future.
Sr. Angela Chinwendu Dike, OP, explained,
"We organized these workshops to provide each [student] with the ability to recognize commercial opportunities, innovations, knowledge and skills that will serve them beyond classroom walls. It was enriching. The students were happy and appreciated the fact that the program started with their set."
Donations and sponsorships of ASEC Sisters in Africa make these possibilities and more available to students who otherwise may not have the opportunity. With your support, perhaps the sisters will be able to purchase a projector and other facilities that can expand the scope in which they share education.
Did you enjoy this article?
Learn more about Catholic sisters »