Cars for Coordinators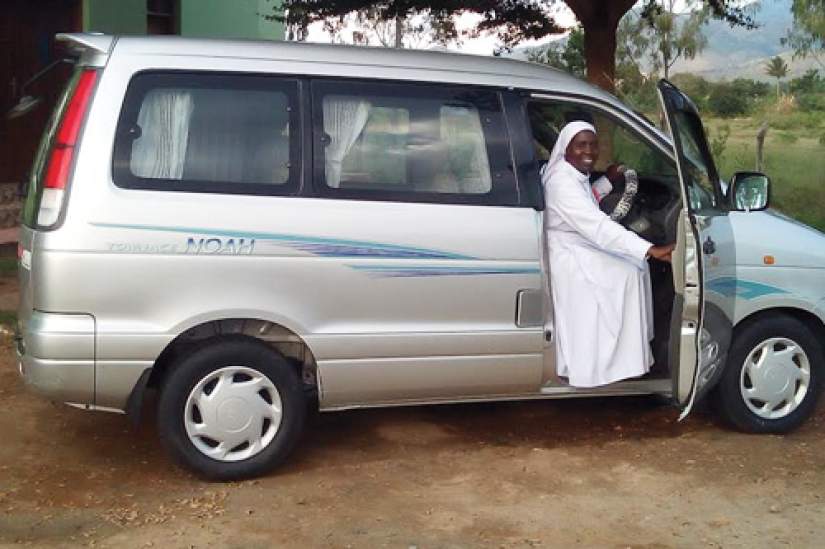 Follow ASEC on
Fri, Dec 9, 2016
Funding was provided to purchase cars for our country coordinators in Cameroon, Ghana, Malawi and Tanzania to help with travel to conduct ASEC business in an effort to further our mission.
Be a Ray of Hope
Communities across Africa are counting on Catholic Sisters, but 71% lack the education needed to carry out their important mission work. You can be a Ray of Hope for a Sister who needs you by donating to her education today.
Donate Now »
Sharing this story is one of the easiest ways you can support our mission:
Keep Reading...
ASEC Programs Coordinator, Uganda, Loses Battle With COVID-19
It is with great sadness that we inform you of the passing of Sr. Irene Lucy Onyai, LSMIG, on Friday, September 4, 2020.
Sr. Kevin Karimi, LSOSF, Successfully Defends Doctoral Research
Exploring Nontraditional leadership training on Catholic Sisters' self-efficacy and latent potential for sustainable leadership skills development in Africa south of the Sahara.
Representative Kyle J. Mullins visits ASEC, local Scranton nonprofit organization
Rep. Kyle J. Mullins meets with Executive Director of Scranton nonprofit, African Sisters Education Collaborative (ASEC).
Don't forget to follow ASEC on social media:
Back to news »