ASEC's annual Advisory Board meeting, held on April 28, 2021, is an exciting opportunity to discuss ASEC's programs, review evaluation data and plan for the future of the organization. ASEC Advisory Board, Conrad N. Hilton Foundation's Cathoiic Sisters Initiative team, invited experts and staff members were in attendance.
Highlights of the Advisory Board meeting included:
A presentation by Dr. Tara Lopatofsky, Senior Program Manager, Monitoring & Evaluation and Jaime Lyn Bloxham, MPA, Program Manager, SLDI & Service Learning, sharing recent ASEC program evaluation data and program participant success stories.
A collaborative question and answer session, focusing specifically on ASEC's SLDI and Service Learning programs.
A presentation from Conrad N. Hilton Foundation's Catholic Sisters Initiative team, led by Sr. Jane Wakahiu, LSOSF, Ph.D., recapping Hilton's initiatives and strategy areas for 2021 and beyond.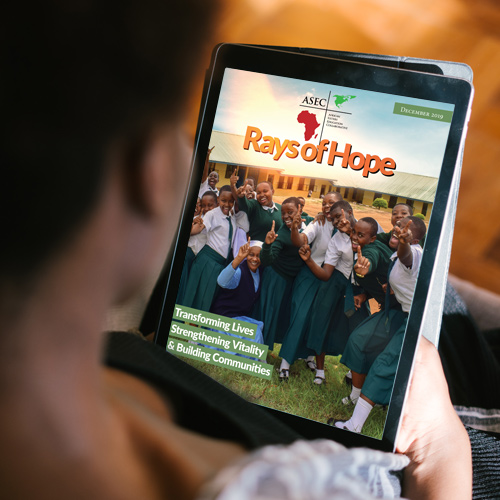 Read Rays of Hope
Learn more about Catholic Sisters transforming poor, rural communities across Africa in our FREE Rays of Hope ebook.
Read It Now »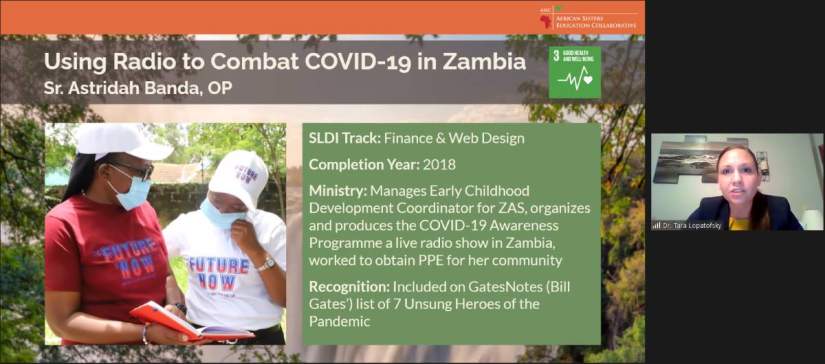 On April 29, 2021, ASEC's Board of Directors meeting was also held virtually. The meeting began with opening remarks and staff introductions. Upon dismissal of ASEC staff, Sr. Jane Wakahiu and Conrad N. Hilton Foundation's Catholic Sisters Initiative Team briefed the board on Hilton's strategy and focus areas. Dr. Tara Lopatofsky then presented ASEC program evaluation data and shared participant success stories with attendees.
The Board conducted regular business before concluding the meeting in the afternoon.