The Advisory Board meeting held on April 25th began with an opening prayer by Sr. Mary Persico, IHM, Ed.D., Marywood University President and ASEC Board Member. Presentations about SLDI and HESA were given by Jennifer Mudge, ASEC Evaluation Manager, and Tara Lopatofsky, ASEC HESA Program Evaluator, respectively. Sr. Jane Wakahiu, LSOSF, Ph.D., Director, Catholic Sisters Initiative, Conrad N. Hilton Foundation gave a comprehensive presentation on behalf of the Hilton Foundation.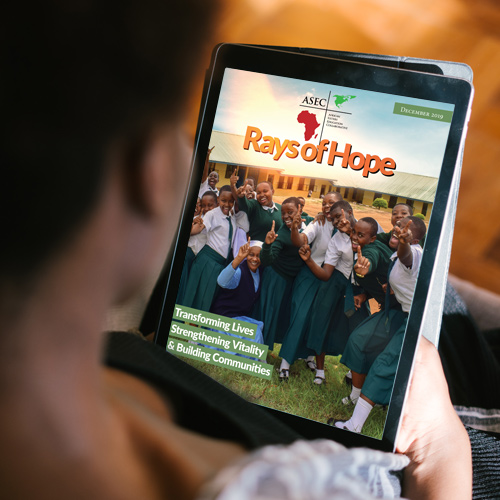 Read Rays of Hope
Learn more about Catholic Sisters transforming poor, rural communities across Africa in our FREE Rays of Hope ebook.
Read It Now »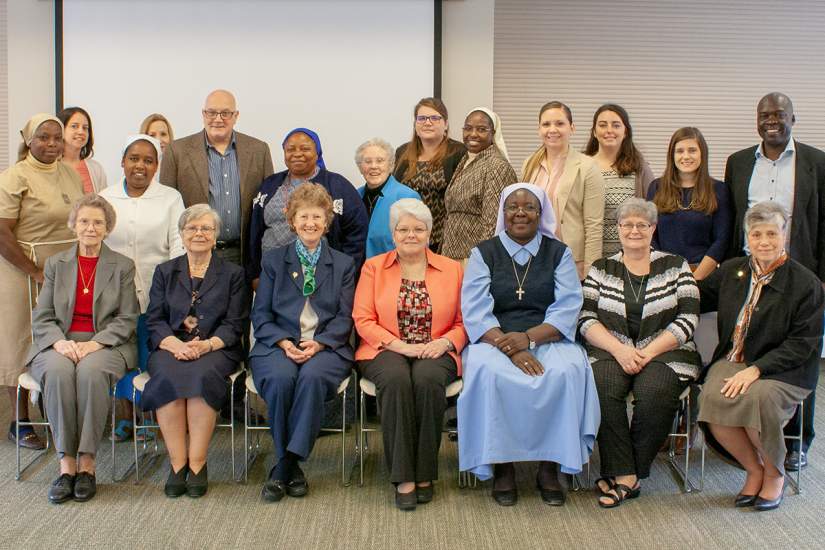 On April 26th, ASEC staff gathered at breakfast to welcome members of our Board of Directors to the meeting. The meeting began with an opening prayer followed by a presentation given by Sr. Draru Mary Cecilia, LSMIG, Ph.D., ASEC Executive Director. Sr. Draru gave a comprehensive report on ASEC's progress toward our ASEC:2020 Strategic Plan objectives.
Jennifer Mudge and Tara Lopatofsky followed with a joint presentation recapping ASEC's most recent SLDI and HESA evaluation data.
A special thanks to those who traveled great distances to attend ASEC's annual meetings: ASEC Regional Directors Sr. Lina Wanjiku Ndung'u, SE (East & Central Africa) and Sr. Clementina Obembe, OSF (West Africa); Board Members Pius Ojara, Ph.D. (UK) and Sr. Florence Nwaonuma, SSH (Nigeria).
PDF versions of the meeting presentations and ASEC's Strategic Plan are available on the website in theResearch & Publications section.