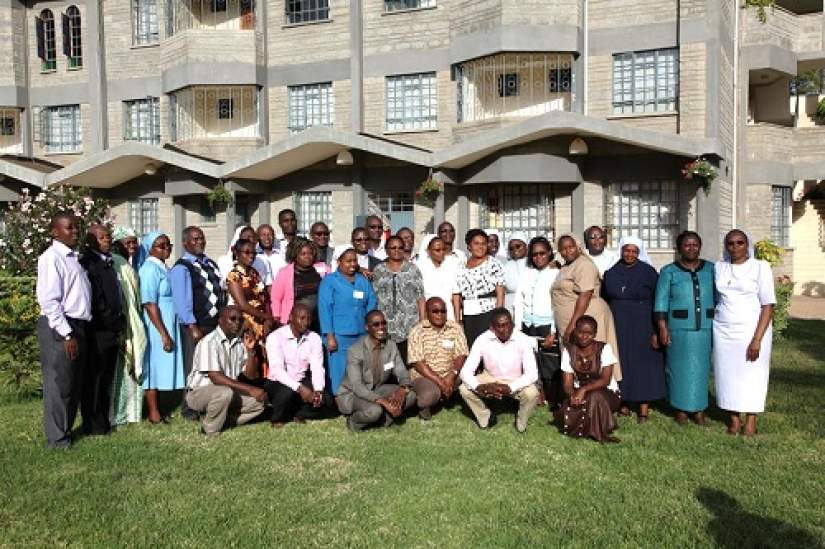 Posted on

Mon, Nov 2, 2015
In this video, Sister Caroline Kimani describes her ministry and how a leadership course from ASEC changed her perspective and helped her become a better leader for this ministry. From the Center for Religion and Civic Culture
Keep Reading...
Sr. Consolata excels at proposal writing after SLDI training
Sr. Consolata reflects on the power of effective communication and her personal success. Since her SLDI finance training ended in 2009, she has written over 60 project proposals, in which 75% of have been successful!
Kenya & Africa in a Globalizing World: Service Learning Trip to Kenya 2017, a reflection
Not only do I want to thank ASEC for arranging this eclectic program and allowing me and my group to see the many aspects of a developing country, but I will be ever grateful for the friends I made, because our relationships and interactions made such a powerful impression.
ASEC Service Learning Trip to Kenya 2017: a Reflection
8 students from Marywood University & Chestnut Hill College attended a 3-week service trip to Kenya this summer. They provided service at various sites, including a refugee center, a hospital, a home for street boys, and an orphanage for both physically and mentally disabled children.
Back to news »
"Very quietly you're impacting so many lives through this program."
"...and you're giving these wonderful, faithful women a chance to succeed, and in their own little corner of the world... feel empowered."

-Lisa Mazzarella, HESA Instructor & ASEC Donor
the gift of a good education »