ASEC News
Over 500 Congregational leaders benefit from six-day SLDI program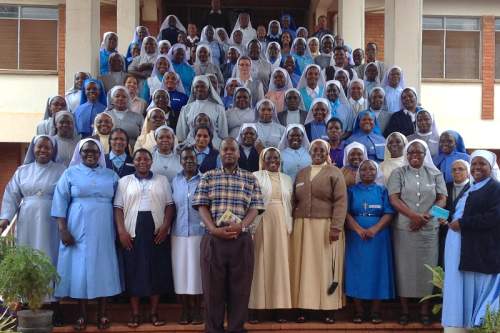 Posted on

Fri, Nov 11, 2016
In 2016, a new component was introduced in ASEC's SLDI program to provide training to superior generals and councilors. Over 500 congregational leaders have participated across ten countries.
(Above) 84 major superiors and councilors in Uganda are currently attending training in Kampala.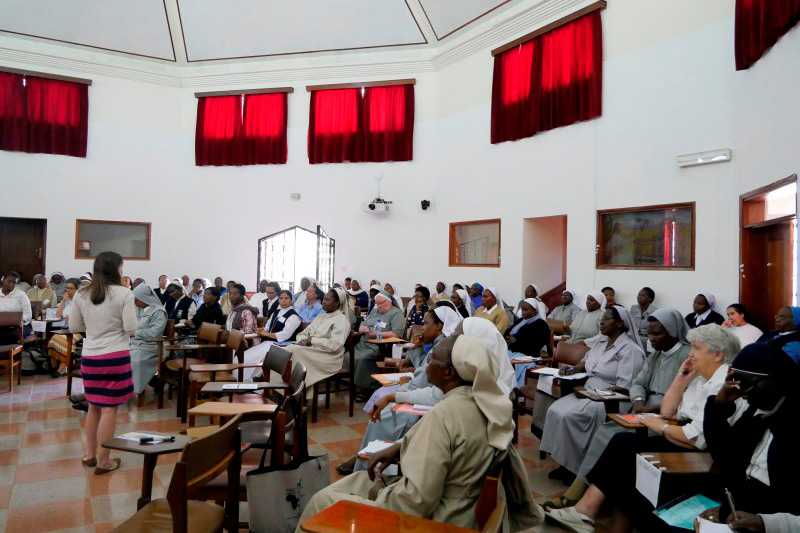 116 superiors in Kenya had their training at Demese Spiritual Center, Nairobi, Kenya in October, 2016 (pictured above).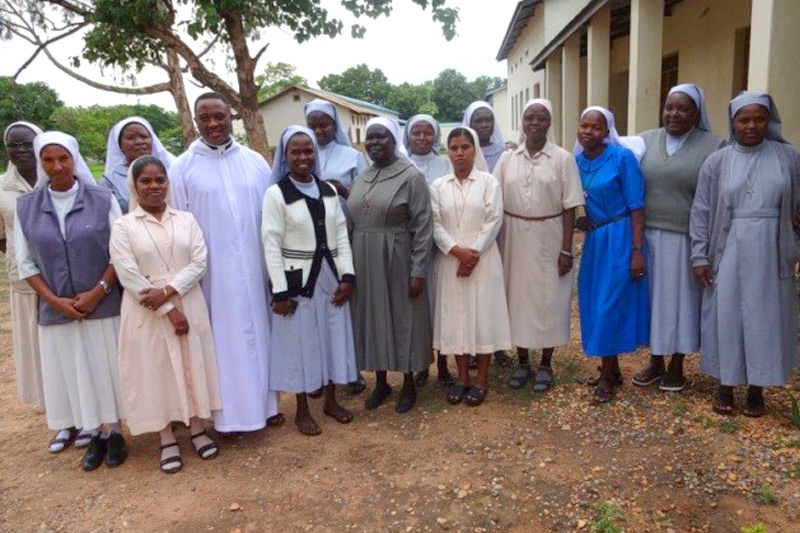 For the first time, superiors training were also held in Lesotho and South Sudan. 25 superiors from Lesotho participated in a training at Mahobong, Lesotho. In June, 2016, 16 superiors in South Sudan attended training at KIT Center in Juba (pictured above).
The training curriculum covers salient topics taught to sisters during one-month long training in a three-year cycle program; including topics such as strategic planning, strategy implementation and monitoring, grant writing, and reporting, management of nonprofit organizations, facilitation and teambuilding skills. Each attendee receives two books, on administration and nonprofit financial management. The training is geared to provide superiors with aspects of the SLDI program curriculum as a basis for superiors to understand of the knowledge and skills acquired by sisters on graduating from the program. Superiors are encouraged to be more intentional in selecting sisters who will maximally benefit from the SLDI and transfer skills to their organizations and communities amicably. There has been growing interest on SLDI program among the sisters, mentees, and colleagues in ministries. There is ongoing change and understanding management of nonprofit organizations among the sisters including fundraising strategies, self-esteem and confidence in leadership. We owe it all to the Conrad N Hilton Foundation for partnering with ASEC to deliver this noble program for the sisters in Africa.
Article Submitted by:
Sr. Jane Wakahiu LSOSF, Ph.D.
Director, Catholic Sisters Initiative Conrad N. Hilton Foundation
Keep Reading...
20 Catholic Sisters in Malawi are realizing their dreams
Access to computers has been a major challenge to most of the Malawians. Luckily for those women religious attending the SLDI Administration workshop this dream has become a reality!
ARU Secretary General commends the good work of ASEC
Sr. Margaret Kubanze, Secretary General of Association of Religious in Uganda, has commended the work done by African Sisters Education Collaborative in empowering religious women with leadership and administration skills.
Sisters in Zambia share experiences about the SLDI program
20 sisters are currently enrolled in the Administration Workshop in Lusaka, Zambia share their experiences about the SLDI program.
Laptops have arrived in the Uganda office for HESA and SLDI students
The 100 laptops are a donation from ASEC Office in USA to the Ugandan sisters who will participate in the SLDI and HESA programs this year.
SLDI Program in Ghana – A Perspective
ASEC-SLDI Instructor Bright E. Biney reflects on the SLDI program and how its affected Sisters in Ghana.