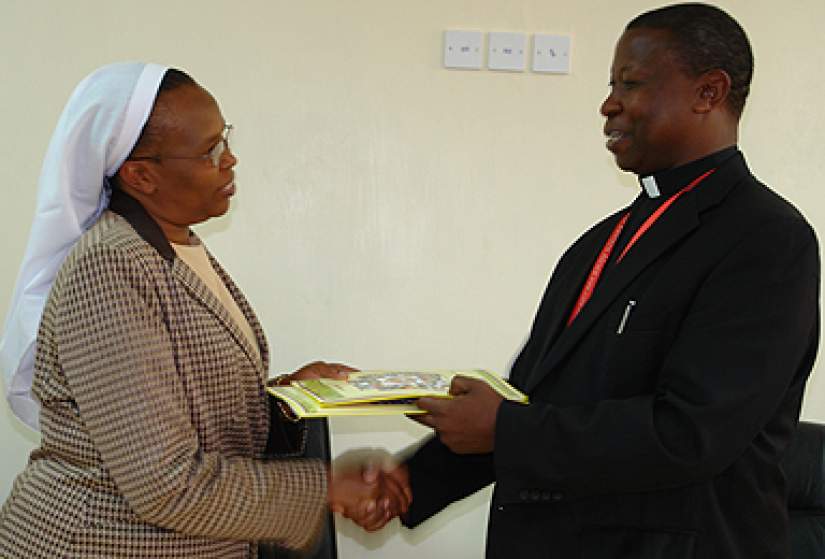 Posted on

Sat, Jan 11, 2014
The partnership between CUEA and ASEC seeks to empower African Sisters to develop creative and innovative skills sets through higher education, so that they can efficiently serve the society.
Keep Reading...
HESA orientation takes place in Kenya
Words of gratitude are expressed from a Kenyan sister who recently completed the HESA program orientation in Kenya.
HESA Program: transformed from a life of doubts to a life of possibilities
Sr. Jane, a HESA alumna who graduated from Marywood University in 2016, explains how the program has improved her professional life and enabled her to take on several leadership roles.
HESA students in Uganda attend orientation
Forty-two sisters who have been accepted for online-onside HESA program participated in an orientation workshop from 14th to 17th July 2017 at St. Augustine Institute Kampala, Uganda.
Back to news »
Support Higher Education for Sisters in Africa (HESA)
Consider supporting a sister to study in the HESA program for $7,300/year
Donate Now »