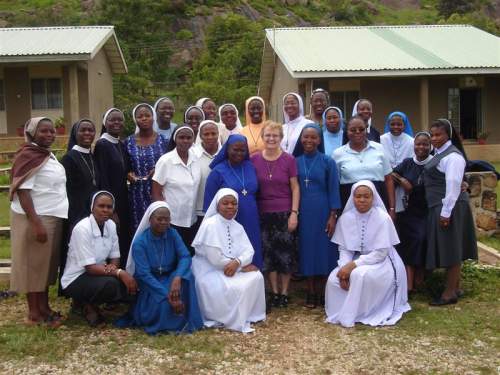 Posted on Fri, Dec 31, 2010
Photos from the 2010 Nigeria Web Design class.
Keep Reading...
Morality and Education
Sr. Elizabeth reflects on the importance of educators being role models to their students and why values and morality should be taught in schools.
2017 ASEC Annual Board Meetings take place at Marywood University
ASEC held its annual board meeting on April 25, 2017, in Scranton, Pa. The SLDI-HESA Advisory Board meeting was held the day prior, April 24.
Staff present at Women's and Gender Studies Conference in Wilkes-Barre, PA
ASEC staff gave two presentations at this year's conference, themed "Identity at a Crossroads: Third-Wave Feminism and Intersectionality."
ASEC Director Sr. Rose Jane Adiero laid to rest in Juba, South Sudan
ASEC staff attended the mass and burial of our friend and colleague Sr. Rose Jane Adiero, ASEC's Director in South Sudan. Sr. Rose devoted much of her life to teaching and ministering children.
How to Achieve Happiness
Sr. Stella reflects on this ultimate goal, and how one must learn to forgive, love, let go, and set goals to achieve happiness.