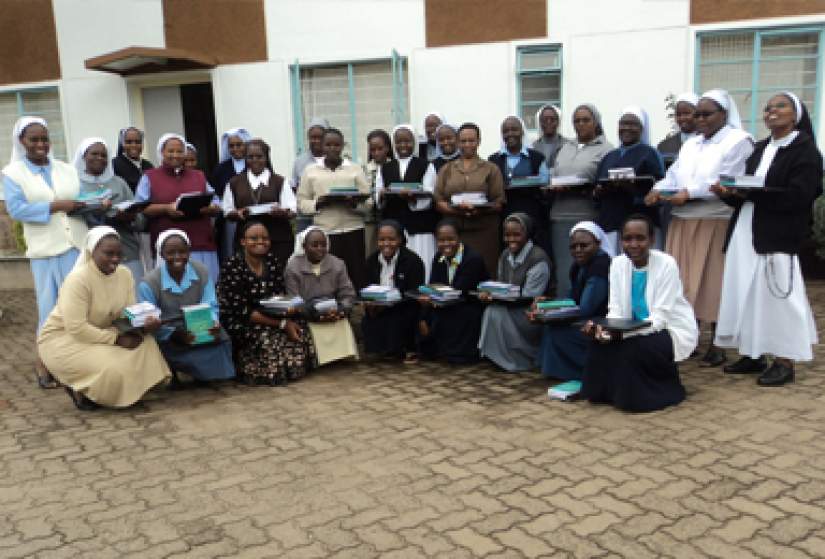 Posted on

Thu, Oct 30, 2014
From the National Mirror (in Kenya)
Keep Reading...
Sr. Consolata excels at proposal writing after SLDI training
Sr. Consolata reflects on the power of effective communication and her personal success. Since her SLDI finance training ended in 2009, she has written over 60 project proposals, in which 75% of have been successful!
Kenya & Africa in a Globalizing World: Service Learning Trip to Kenya 2017, a reflection
Not only do I want to thank ASEC for arranging this eclectic program and allowing me and my group to see the many aspects of a developing country, but I will be ever grateful for the friends I made, because our relationships and interactions made such a powerful impression.
Conrad N. Hilton Foundation visits SLDI participants in Zambia during finance training
Sisters in Zambia express gratitude to ASEC and The Conrad N. Hilton Foundation for the love and support they show to African Sisters. The expression comes with the timely visit to Lusaka by Hilton Foundation staff.
Back to news »
"Very quietly you're impacting so many lives through this program."
"...and you're giving these wonderful, faithful women a chance to succeed, and in their own little corner of the world... feel empowered."

-Lisa Mazzarella, HESA Instructor & ASEC Donor
the gift of a good education »