ASEC News
The Impact of Drug Abuse in Developing Countries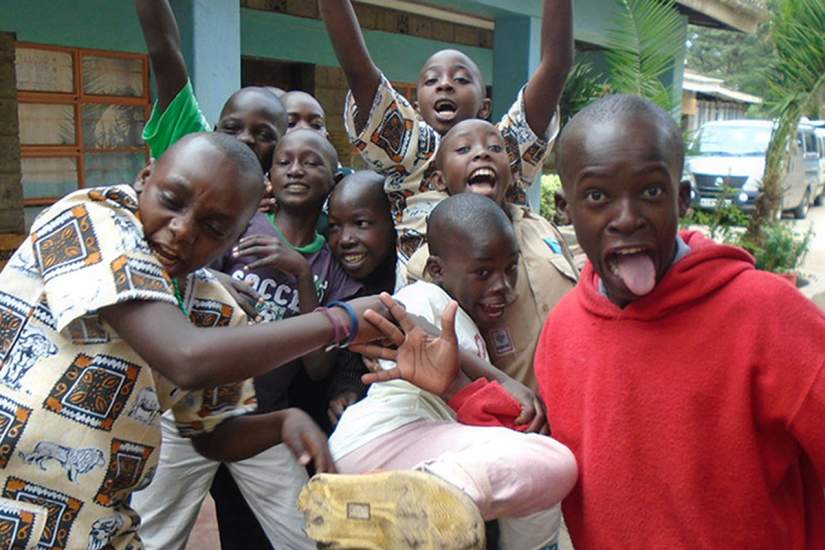 Posted on

Mon, Jul 17, 2017
On the International Day against Drug Abuse and Illicit Trafficking, Sr. Maria shares her thoughts on eliminating these problems and increasing economic development in Tanzania.
Drug abuse is a serious issue that is abolishing the dreams of our future generation. The youth are most vulnerable because of the influence of mass media and television. Some youth and even adults get involved in drug abuse and illicit trafficking due to circumstances like poverty, family problems, deterioration of morality and poor behavior adaptation.
Drug abuse decreases a society's productivity and challenges its sense of security, love and peace. It also destroys the user's health. Drug users are more susceptible to high blood pressure, depression, HIV and mental illness.
The United Nations' works to combat drug abuse and trafficking by reviewing strategies each year (on June 26). In April 2016, the United Nations General Assembly held a Special Session (UNGASS) on drugs. This session marked an important milestone in achieving the goals set in the policy document of 2009 ("Political Declaration and Plan of Action on International Cooperation towards an Integrated and Balanced Strategy to Counter the World Drug Problem"). In the policy, the UN set goals to achieve by 2019.
We need to focus on solutions to keep our youth away from drugs. In February and March of 2017, Paul Makonda, Dar es Salaam Regional Commissioner, announced that they will capture and imprison those suspected of illegal drug business. The goal of his statement was to:
raise awareness of the drug abuse problem
protect the youth so they can continue the nation's economic development in the future
give states the ability to increase resources in other economic sectors
To combat drug abuse, we need to teach morality and norms through all stages of child's life. The government needs to strengthen security and put clear strategies in place.
On July 3, 2015, the Tanzania Daily News highlighted the drug abuse problem and ways others are taking action. In the Bukoba and Kagera Regions, 55 youth drug addicts underwent counseling. They assisted the youth, helping them to initiate small projects and activities to help them get back on their feet.
If the nation puts a plan into action to deal with drugs and illicit trafficking, our society can speed up economic development. Education, love and instilling morals are the pillars to reducing these problems. We need to provide material and financial support to our youth who are initiating projects in industrial development. This situation goes hand-in-hand with providing quality education. By listening to the youth and engaging them in economic development, we can empower them to be our future leaders.
Categories: reflections, current
Article Submitted by:
Sr. Maria Telesphora, COLU
Programs Coordinator – Tanzania
Keep Reading...
The story of Caroline and Doreen
Sr. Dorice tells the story of two girls with the same educational opportunities and how their choices impacted the rest of their lives. She reflects on the gift of quality education in relationship to Catholic sisters in Africa.
Addressing Gender-based Violence in Nigeria - Silence is no longer golden
Women's education is foreseen to be the single most influential investment that can be made in the developing world to eradicate and reduce gender-based violence.
The SLDI web design course gave me confidence, helping my congregation and ministry
Sr. Astridah has had a lot of success in her ministry through the skills she gained in the SLDI Web Design course.
Back to news »
"Very quietly you're impacting so many lives through this program."
"...and you're giving these wonderful, faithful women a chance to succeed, and in their own little corner of the world... feel empowered."

-Lisa Mazzarella, HESA Instructor & ASEC Donor
the gift of a good education »