With age comes a need to be taken care of; however, the elderly are often ostracized in many parts of Africa being forced to care for themselves. Sr. Theresia Ntsoaki Noko, Sisters of Charity of Ottawa (SCO) is on a mission to to change that unfortunate reality.
Sr. Theresia has spent twenty-one years in the congregation. During that time she was assigned to begin working at the Saint Marguerite D'Youville Old Age Home in Lesotho. Although, she was excited to begin work with the elderly she noticed quickly that her lack of office and management skills were a barrier in her ability to serve effectively.
"I didn't have skills for running the facility," said Sr. Theresia. "I was just sent to be incharge of the facility doing the work with compassionate love as sister."
She needed to gain the management skills in order to help successfully run the home. That when she turned to ASEC. Sr. Theresia began attending workshops through the SLDI Leadership Track. Through her studies she was able to learn management and computer skills.
"Like a dream ASEC has changed my life," said Sr. Theresia.
Although ASEC's main mission is to enhance the lives of religious women in Africa through education, there are some moments where our work touches on a deeper level. While training Sr. Theresia attended a workshop about stress management. The skills she learned at the workshop has helped her to better communicate with co-workers.
"I really saw the person I am," said Sr. Theresia. "Sometimes I put the blame on other and not myself. However, this will not happen any more. The workshop has given me the skills to learn how to deal with stress in a better way. I am really happy and ready to make this change."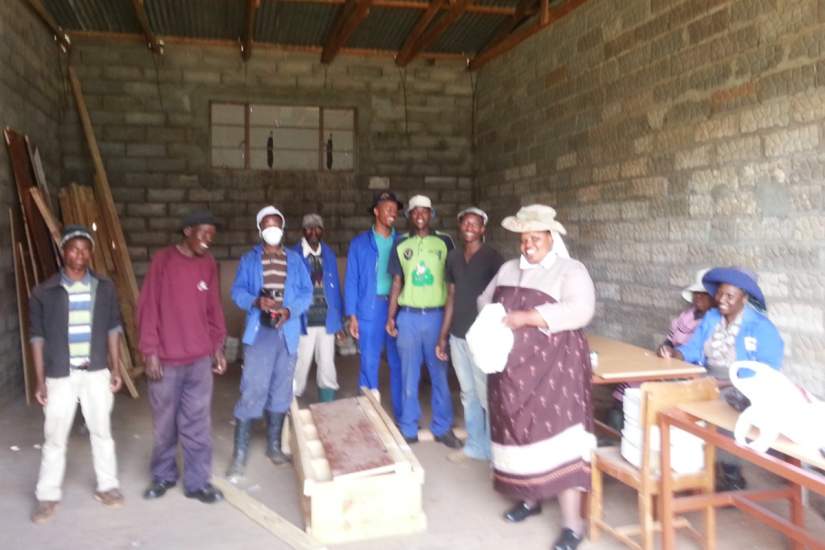 After being trained by ASEC, Sr. Theresia took the skills she learned on grant writing and used them to speak with social development organizations about issues facing the facility. She has been able to write grants for funds to help buy materials for a farm on the property.
"These are all for selling to help make income generating for the good will of the facility and for creating jobs for local communities," said Sr. Theresia.
Since her training, Sr. Theresia has helped to expand SCO's outreach in the community to help open four schools, a bakery, a medical clinic and a nursing school. Sr. Theresia has used these other institutions to help with her main duty at the nursing home.
"Normally our schools visit the care facility on the weekends to entertain the old ladies and to help clean the facility and care for the gardens," said Sr. Theresia